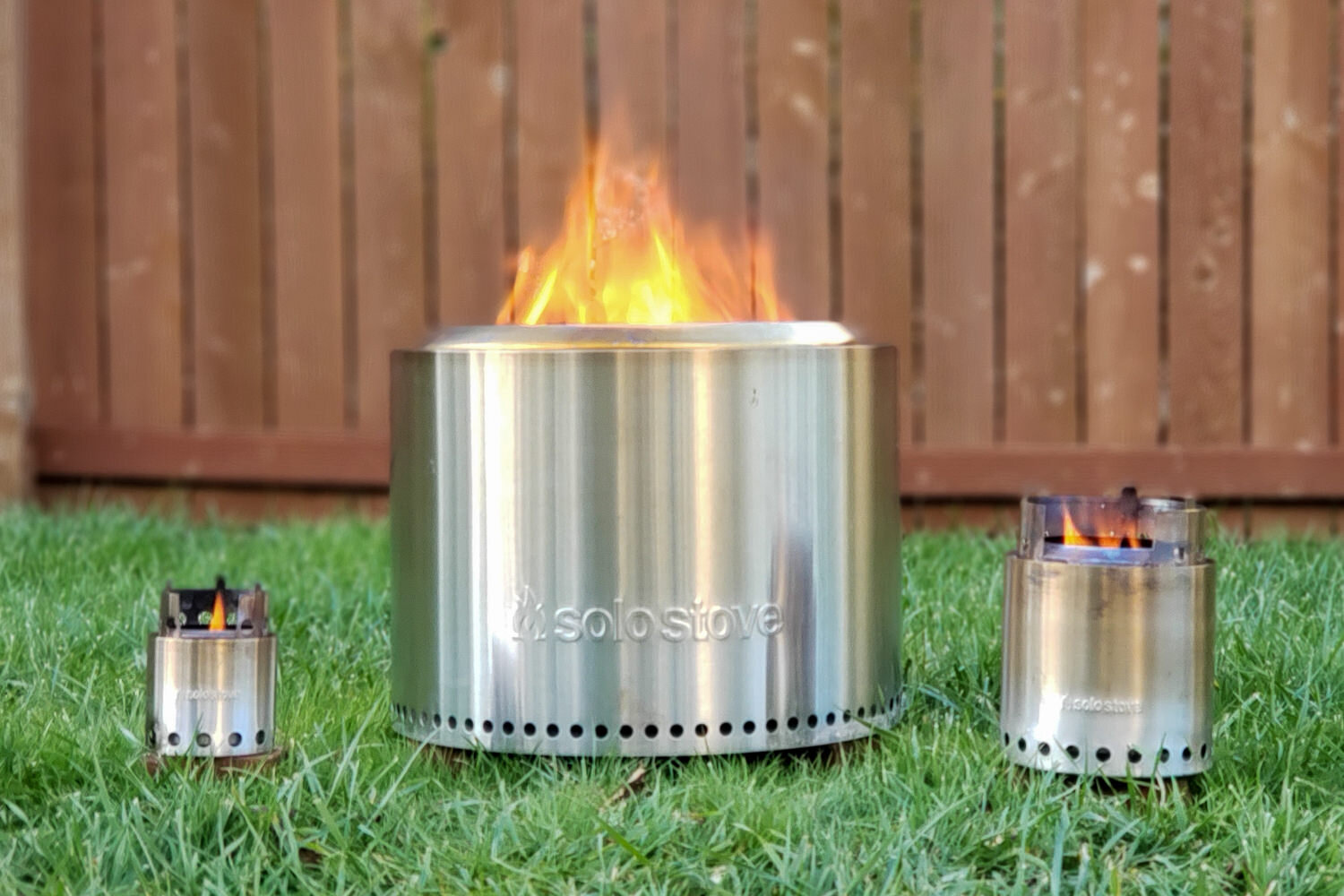 Solo Stove Review — CleverHiker
WOOD BURNING CAMP STOVE & MINI FIRE PIT FOR SMALL GROUPS OF 2-4
MSRP: $149.99
PROS: Lightweight, compact, low smoke, warmth & ambiance, no need to buy fuel, environmentally-friendly, easy cleanup, performs well in wind
CONS: Takes a bit more time and practice to use, soot can be messy, only one burner
BOTTOM LINE: The Solo Stove Campfire is a fun way to cook and entertain at the campsite on casual car camping trips. Like other Solo Stoves, it uses a gasifier design to create a hot, efficient, and nearly smoke-free fire. The Campfire is easy to start and keep burning with only twigs and small pieces of wood that you can find around most campsites. It works great for cooking simple one-pot meals for small groups. And, if you're like us, you'll enjoy keeping the Campfire burning long after you've finished your meal just to watch the flames. The Campfire requires a bit more effort than most camping stoves, but we love the fun and interactive qualities of it for leisurely trips.
ACCESSORIES: Cast-iron skillet, Pot 4000 (nests with the Campfire), Tripod
See how the Solo Stove Campfire stacks up to the competition in our Best Camping Stoves Guide.