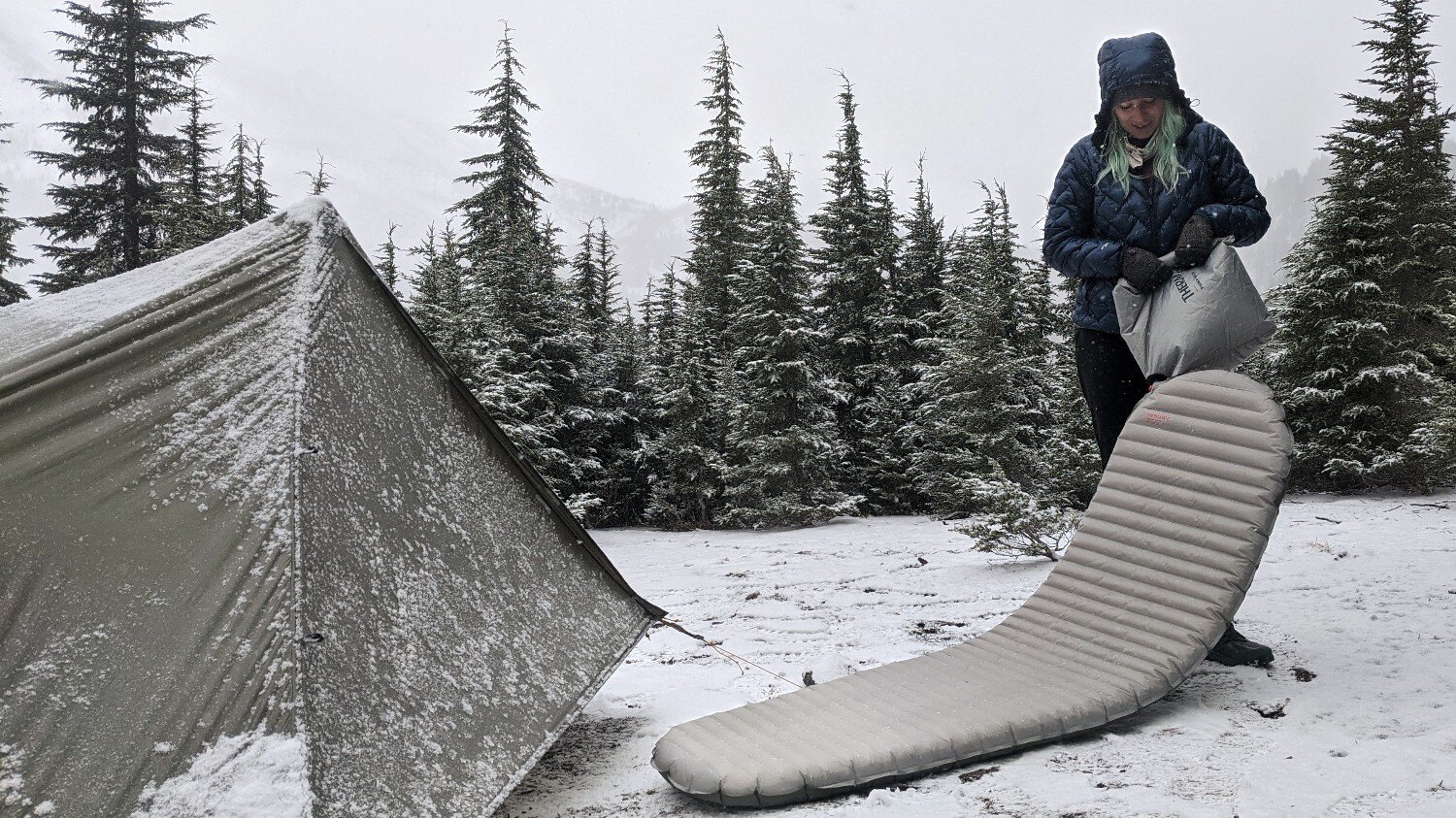 Therm-a-Rest NeoAir XTherm  Review
Tired of tossing and turning in your tent because you're too cold to sleep? Give the Therm-a-Rest XTherm a try. With an R-Value (insulation value) of 6.9 and weighing in at under a pound, this pad is perfect for 4-season adventures and for those who tend to sleep cold. For this reason, it ranks very highly on our list of the Best Backpacking Sleeping Pads.
---
QUICK SPECS
MSRP: $214.95
MEASURED WEIGHT: 15 oz.
R-VALUE: 6.9
---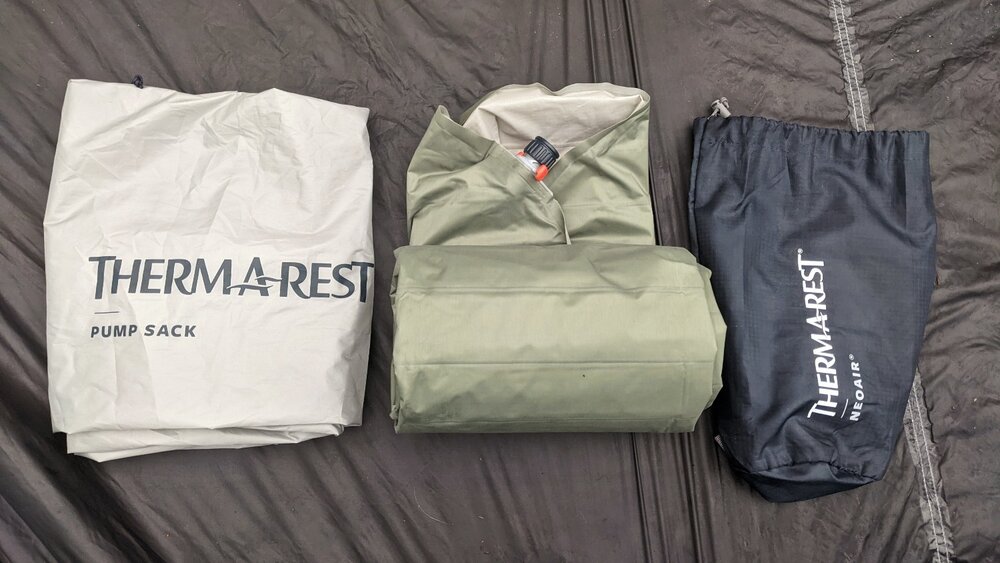 PROS
WARM – The XTherm is one of the warmest ultralight pads on the market, and it's our go-to for all of our 4-season adventures. The R-Value of 6.9 puts its effective temperature range all the way down to the negative fahrenheits, and, having used it in some pretty chilly snow conditions, we can attest to this level of effectiveness
ULTRALIGHT – We know 15 oz. may not seem amazingly light for a sleeping pad. But when you consider the fact that many other pads with an insulation value this high weigh about double that, we'd say the XTherm does exceedingly well.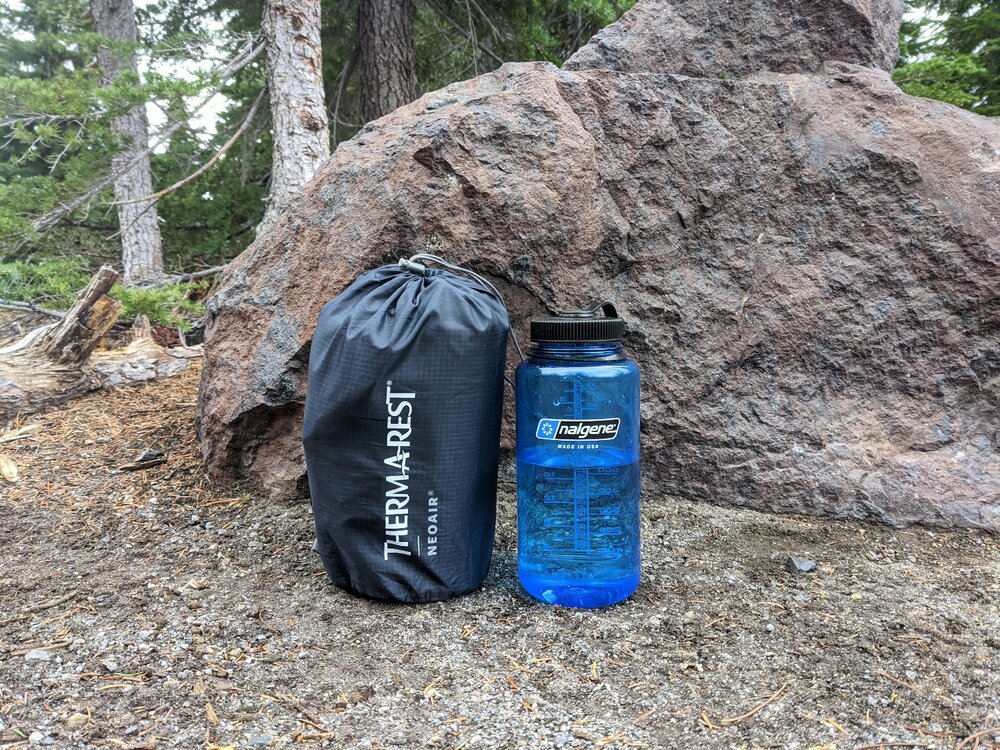 COMPACT – Many pads that achieve this level of insulation include a bulky foam layer and are not all that practical for backpacking. When packed, the XTherm is about the size of a 32 oz. Nalgene. We also love that the stuff sack is slightly oversized so you don't have to fight to get the pad packed up.
QUIETER THAN PREVIOUS VERSIONS – If you're familiar with the NeoAir line of backpacking sleeping pads from Therm-a-Rest, you probably know all about the crinkle sound they're known for. We're happy to report that the latest version of the XTherm (and XLite and UberLite for that matter) is noticeably less noisy than the previous model.
DURABLE – Therm-a-Rest pads have always been known for top-notch construction. And with an ultra-thick bottom layer of fabric (70D nylon), the newest model of the XTherm upholds that standard. Therm-a-Rest also prides itself on how easy it is to field repair their pads on the off chance that something does go awry. Their valve style can easily be replaced and the XTherm comes with a patch kit for repairing unexpected punctures in the field.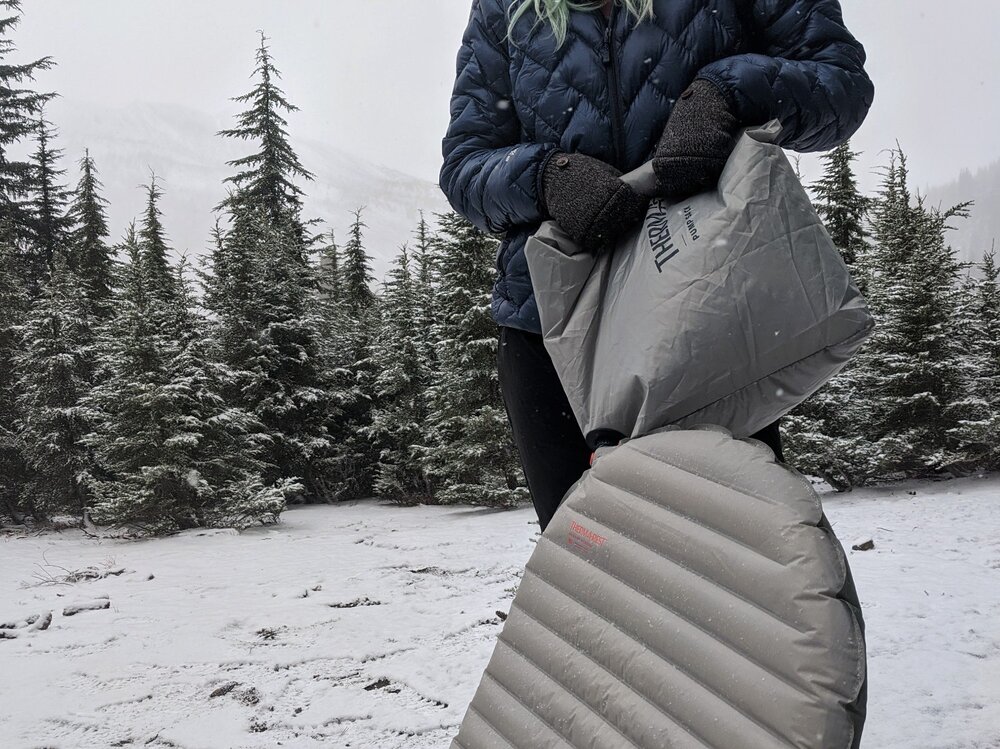 PUMP SACK INCLUDED – Following the trend of most modern backpacking pads, the XTherm now comes with a pump sack. This makes it much quicker and easier to blow the pad up, so that you're not left blue in the face blowing it up by mouth after a long day on the trail. If you prefer the old school way or you want to leave the pump sack at home to save some weight, you can still blow this pad up by mouth using the one-way WingLock Valve. We don't love Therm-a-Rest's pump sack as much as we do others, like the Vortex Sack that comes with the NEMO Tensor, but it does the job.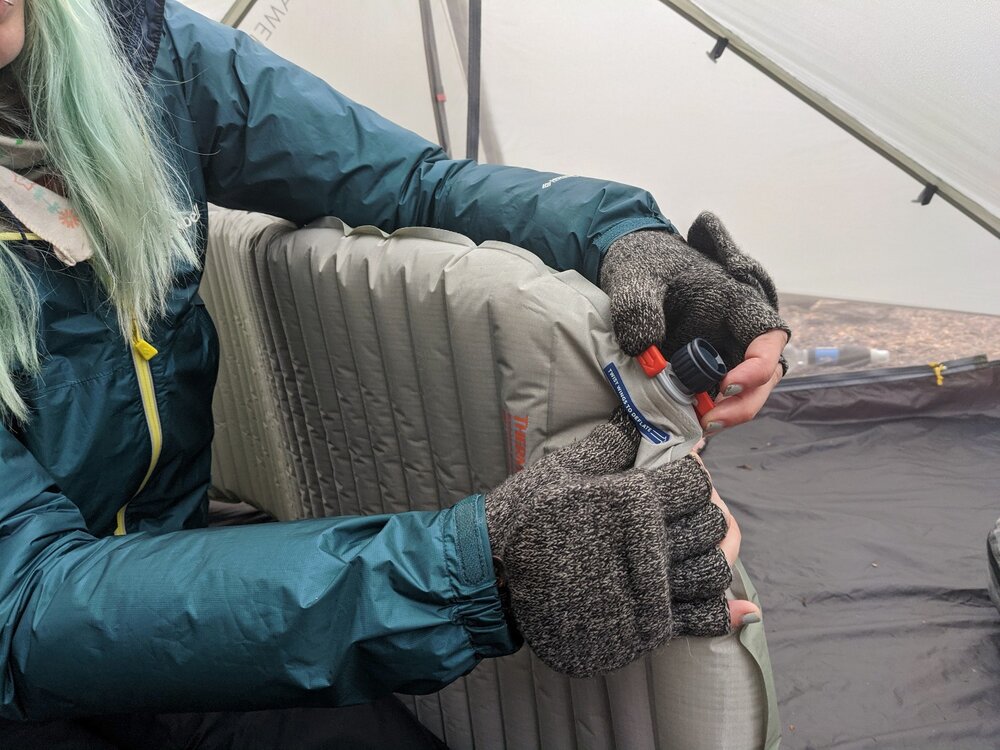 COMFORTABLE – The simple design of the Xtherm is very comfy, and the new one-way WingLock valve system makes it much easier to achieve the perfect level of inflation for you.
---
CONS
EXPENSIVE – The XTherm is one of the more expensive backpacking pads out there. But with a best-in-class warmth-to-weight ratio, quality construction, and a small packed size, we say it's totally worth it for cold sleepers and winter adventurers.
NOISE – All air pads are going to be a little noisy, and the XTherm is no exception. There can be some crinkly noises, especially if you toss and turn, but it is improved over the previous version of the XTherm.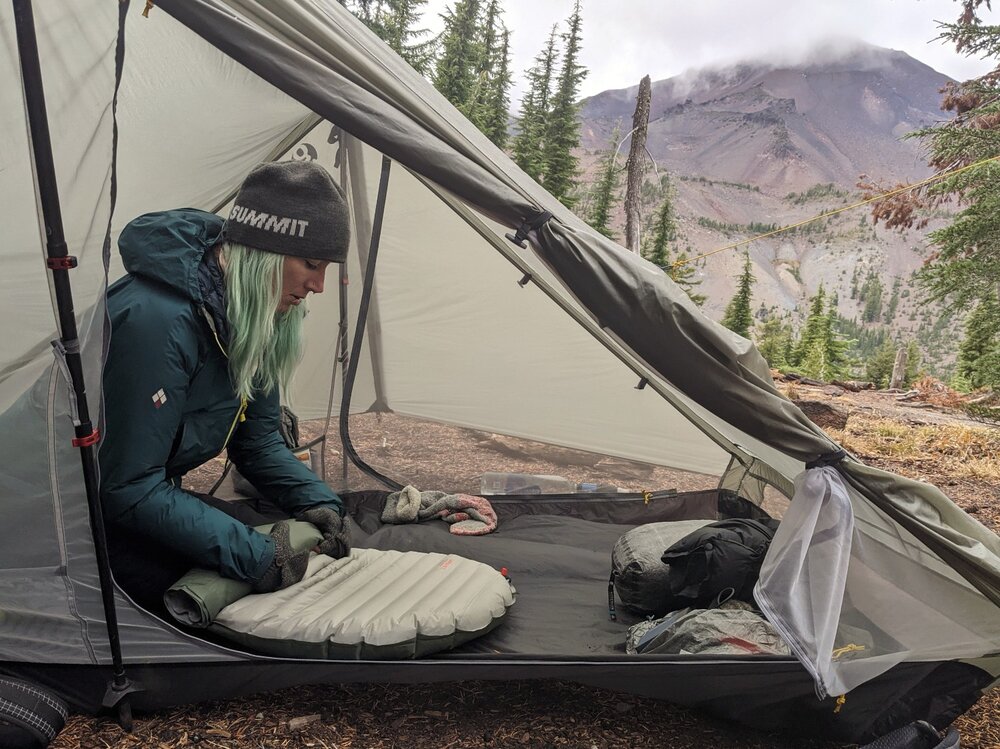 A LITTLE SLOWER TO DEFLATE THAN SOME OTHER PADS – Many modern backpacking sleeping pads include a dump valve that quickly releases all the air inside for quick and easy packing. The XTherm instead uses a traditional valve for inflating and deflating. The newest version of the valve is larger than the older version, so it deflates pretty quickly for this style of valve. Check out our First Look at the WingLock Valves for more info on what's new.
---
UBERLITE VS. XLITE VS. XTHERM
The NeoAir line of backpacking sleeping pads from Therm-a-Rest is full of winners in our opinion. All these pads are listed on our Best Backpacking Sleeping Pads list and come with a pump sack and the new WingLock valve, but here's what you need to know if you're trying to decide between the three.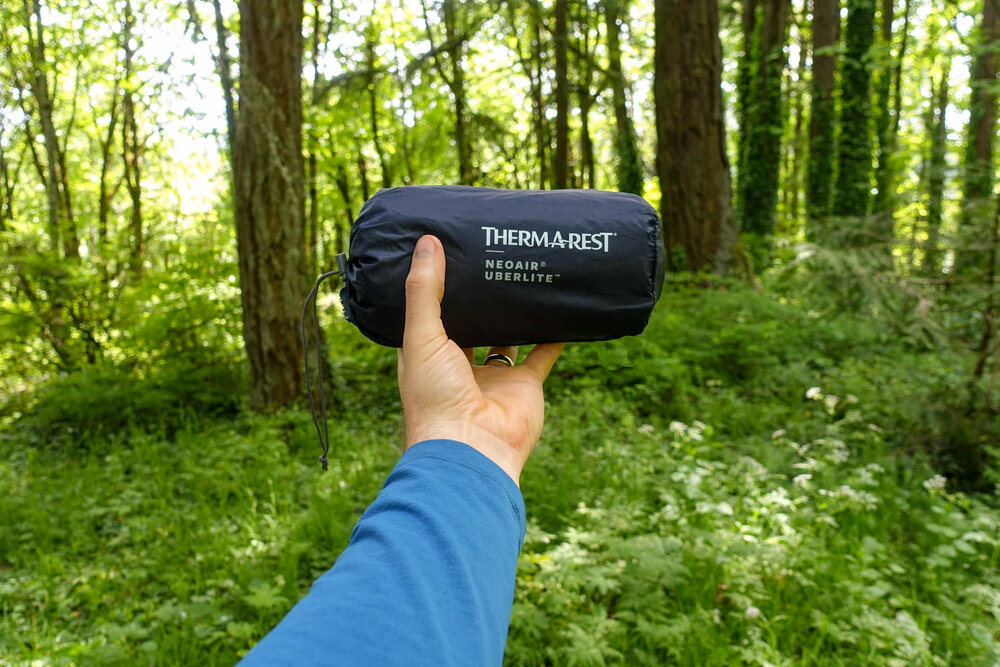 The UberLite is their lightest-weight (8.8 oz.) and most compact sleeping pad offering, and it's what we use for almost all of our summer backpacking trips. It's not super insulated, though, so we don't recommend it for sub-freezing temperatures. Check out our full review of the UberLite here.
The XLite is very light and compact and is our favorite 3-season pad. If you're looking for one pad that can be used for most of the year (except for really cold winter trips), this is the one.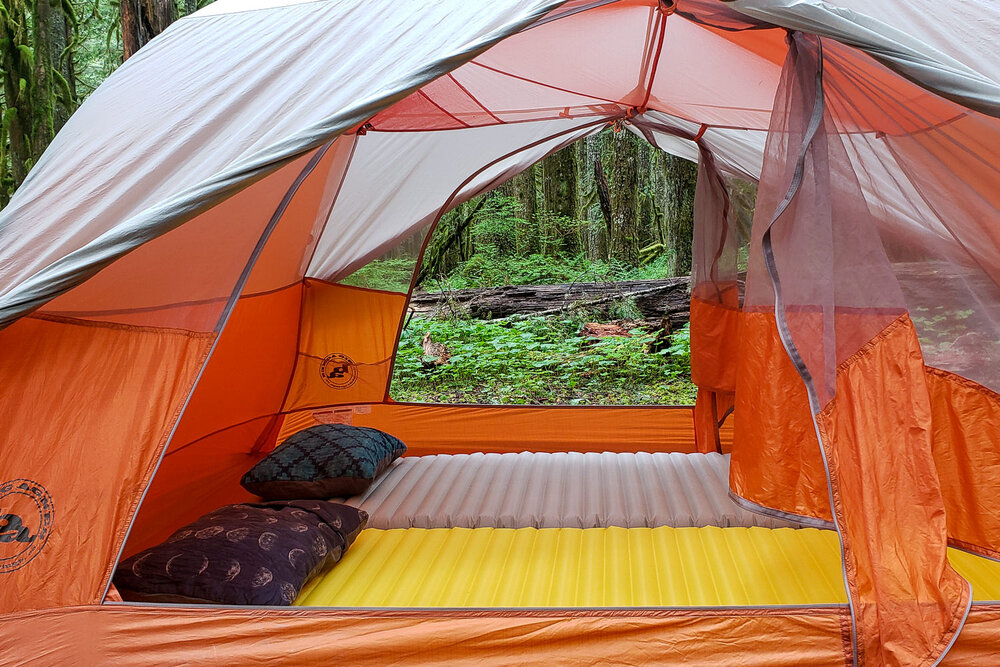 The XTherm is the warmest NeoAir backpacking pad, and is excellent for cold sleepers and for people who like to snow camp. Like the UberLite and XLite, it boasts low weight and great packability.
---
BOTTOM LINE
The Therm-a-Rest NeoAir XTherm is the best pad around for 4-season backpacking. We love it for it's low weight, great insulation, and exceptional durability. If you tend to sleep cold or you love heading out in the snowy season, this pad is a must-have.
---
MORE INFORMATION
We hope this review helps you determine if the Therm-a-Rest XTherm is right for you. As always, please leave a comment below if you have any recommendations, questions, or suggestions or visit our Facebook page and Instagram to join the community conversation. If you found this review helpful, please share on social media and click the little heart button below to give us a digital high five!
If you enjoyed this review, you'll probably like our other gear lists as well. Here are some popular resources from the CleverHiker Gear Guide:
---
---
Some of the links on this page are affiliate links, which means we may receive a modest commission if purchases are made through those links. This adds no cost to our readers and helps us keep our site up and running. Our reputation is our most important asset, which is why we only provide completely honest and unbiased recommendations.
---