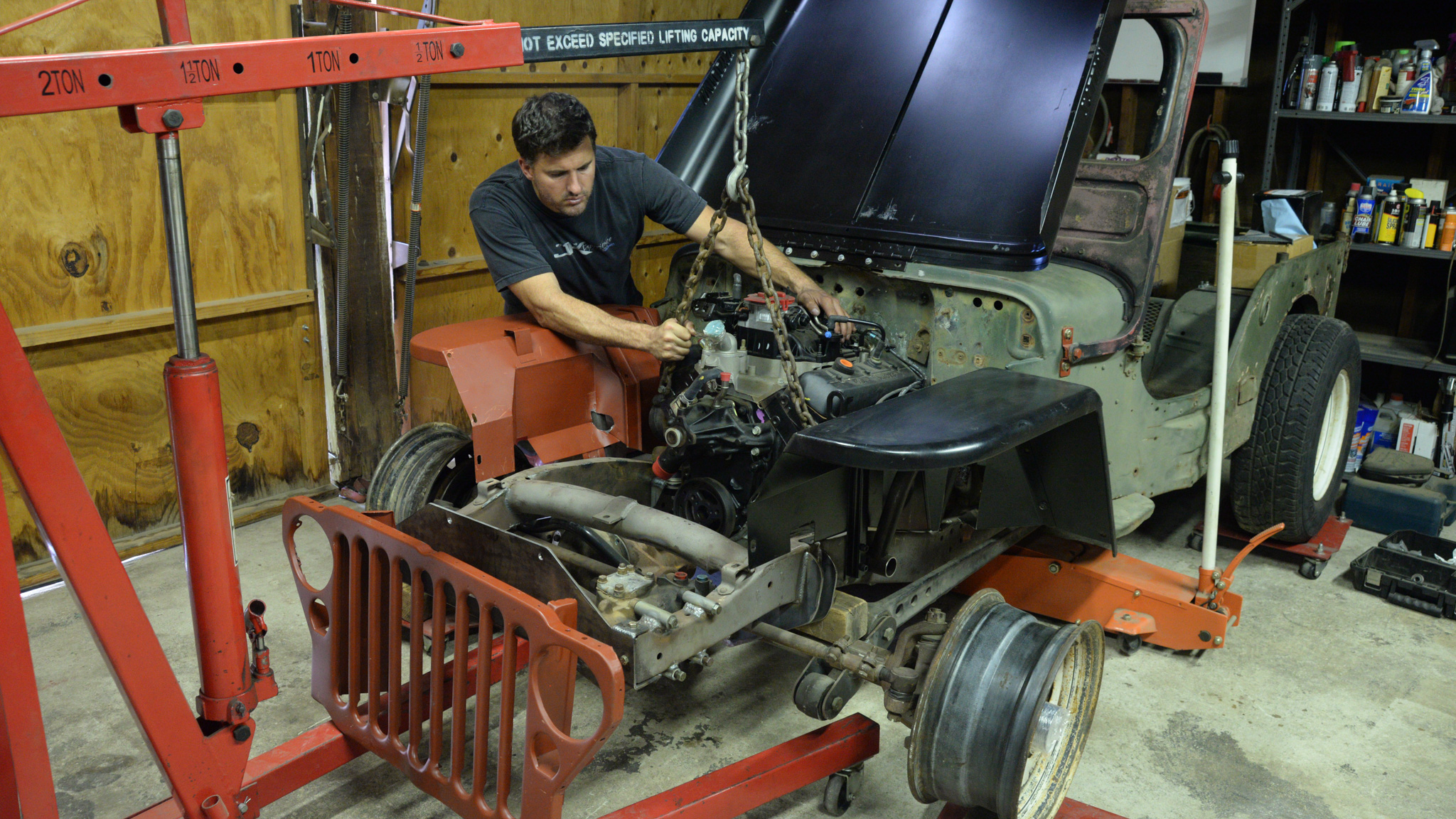 Show Us Where You Wrench On Your 4×4
Where do you wrench on your 4×4? Do you have a shop? Carport? Garage? Or do you wrench in your paved or unpaved driveway?
Gravel Driveway Transmission Swap
I was talking to a friend recently, and he was telling me that he driveway-swapped a new transmission into his Ford F-250. His driveway is gravel, and he chuckled as he told how he dropped bolts during the install, which necessitated digging around in the gravel to find the fasteners and then having to clean the dirt out of the threads before installation. He said he had an old, small comforter to lay on, which helped to decrease rocks jabbing him in the back as he worked. To him, these challenges were just part of the deal, and it was no big deal.
All-Weather Outdoor Wrenching
I think we've all been there to some degree. For many years, my "shop" was outside. I routinely wrenched on my 4x4s in whatever weather happened to be on the docket. I recall repairs on very frigid and windy winter nights in the dark (and having to dig around in the snow to find the bolts and wrenches I dropped) and other times when I dropped wrenches on a blistering hot summer day in the sun while being targeted by hordes of mosquitoes. I never gave the circumstances a second thought. It's just the way it was.
Insulated Workspace
In 1997 my wife and I had a new house built, and it had an attached garage. During construction I had a number of things added including an insulated overhead door. Then I stuffed insulation in the ceiling and then into the walls before buttoning them up with drywall. I installed a low-buck fluorescent lighting system that drenched the interior in bright light. A simple kerosene-fired "torpedo" heater warmed the space in winter. I spent many hours in that garage over the years wrenching on projects and trying to keep our four-wheeled junk maintained and operational.
The Carport Years
In 2016, we downsized and moved to a house with no garage. It did have a small carport with a cement floor, though. The carport saw its fair share of wrenching action, and the roof provided shade from the sun and cover when a downpour hit. My stuff had to be kept in a shed, and this meant more steps to acquire tools, the floor jack, jack stands, and all that. Nonetheless, it was an enjoyable place to wrench.
Configuring a New Garage
Now, things have changed again. My wife and I have acquired a new home, and it has a newer garage with a workbench, some shelving for storage, and plenty of room for my tools and stuff. I'm in the process of moving things in and setting it up the way I like and have begun placing tools and installing improved lighting. I'm 58 years of age, so this new home is probably my forever home, which makes the garage my forever garage.
Show Me Where You Wrench
That's my story, and now I'd like to hear yours. Do you spin wrenches in the great outdoors in your driveway? Do you have a garage? Or do you have a shop with all the accoutrement? Please email me at ken.brubaker@fourwheeler.comwith the lowdown about your wrenching home base and include a high-res photo! If we get enough submissions, we'll put together a special "Where I wrench" piece and publish your story and photo.