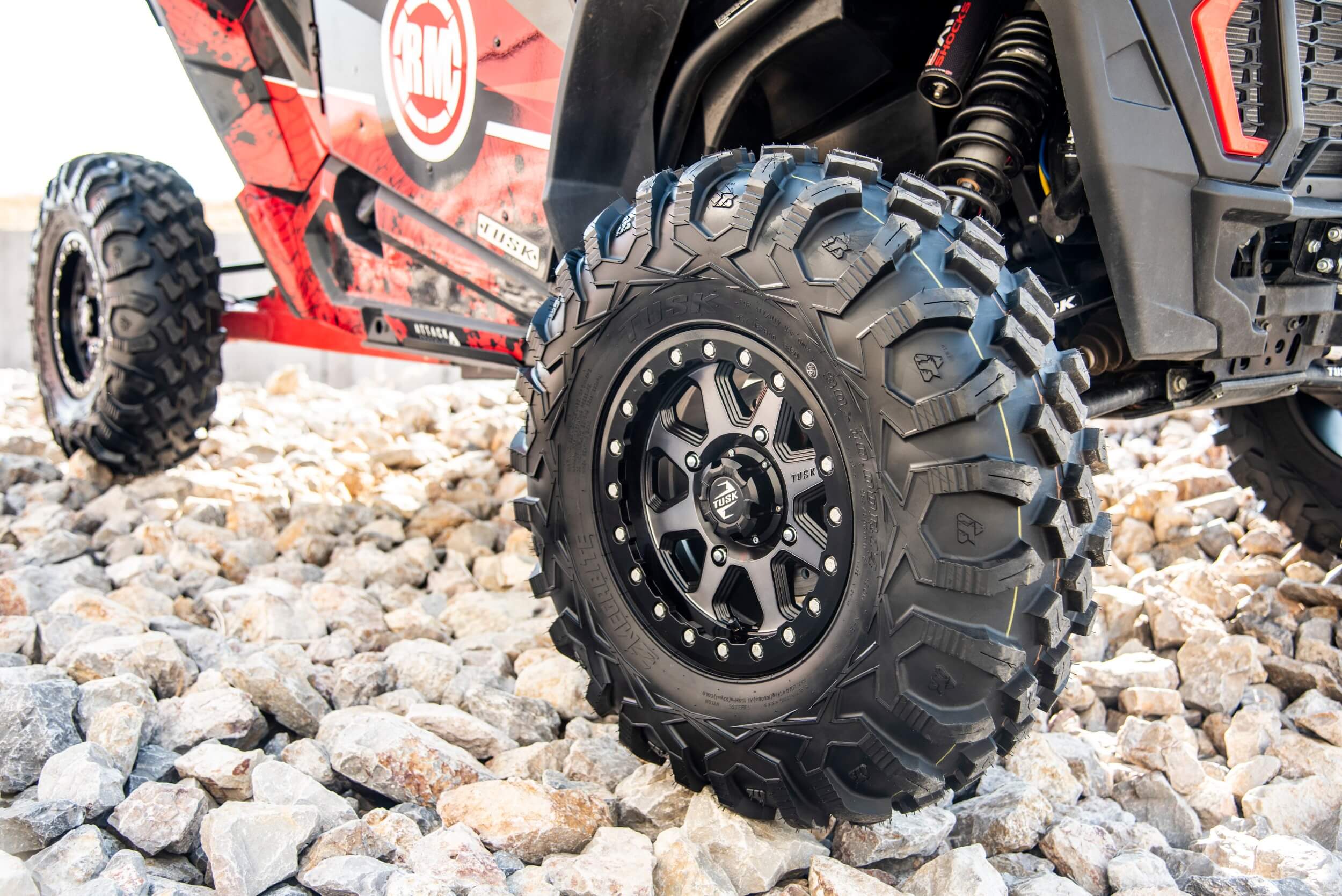 Gearing Up: New to the RMATVMC Website for August 2021 – RM Rider Exchange
Week in and week out, there are always new products hitting the RockyMountainATVMC.com website. We take pride in everything that we stock, but sometimes some new, exciting, ingenious, or just plain cool products get lost in the mix. So, here are some of the parts and accessories that you might've missed from last month.
Price: $149.99
Radiator guards have always been a must-have accessory. Protecting your radiator from tip-overs and other trail hazards, and keeping your cooling fins in good shape is a necessity; you can't ride without a radiator, so you need to safeguard it. The Tusk Billet Radiator Guards are the latest iteration of this protection. Designed for KTM, Husqvarna, and GasGas motorcycles, this new accessory takes the age-old idea of radiator protection and makes it stronger and more lightweight. Made from 6061-T6 aluminum, some of the strongest material on the market, the Tusk guards replace your bike's OE radiator louvers – utilizing all of the OEM hardware, conveniently enough. The anodized, factory finish is just an added bonus, but one that rounds out the look of your bike in a unique and bold way. $149.99 with multiple 5-star reviews, there is no going wrong with the new Billet Radiator Guards from Tusk.
Price: $23.99 Each
ATVs and UTVs are a lot of fun, but they also serve as workhorses for landowners, farmers, and the like. The practicality and convenience of a four-wheeler can't really be overstated, but it can be increased by an effective towing hitch. The new Tusk 1 1/4″ Hitch with 1/2″ shackle adds versatility to your machine by helping you tow a variety of objects and loads. The Tusk hitch has a 4,400 lbs. capacity, ensuring that your machine can stand up to the toughest jobs. The powder coast finish protects the hitch against weathering and wear, and the additional adaptor takes your 1 1/4″ receiver to a 2".
509 is a brand of riding gear built on a passion for riding and the outdoors. We relate to that passion as a company, so it seemed like the perfect fit to start carrying the affordable helmets, goggles, and goggle lenses that 509 has created.
Helmets
Price: $249.95
Coming in just under $250, the 509 Altitude 2.0 Helmet is a middle-of-the-road offering with a few premium features. The Fidlock chinstrap strap closure is a unique design that lets the rider undo or do up the chin strap quickly and easily, even with a glove on. The comfortable interior liner is a bonus – but what really stands out about the helmet is how lightweight it is. Weighing as low as 2.6 lbs., the helmet is one of the more comfortable budget-friendly options out there.
Goggles & Goggle Lenses
Price: $14.95-$89.95
509's goggles were designed to be two things: affordable and premium. It's often hard to have one without sacrificing the other, but 509 has dedicated itself to finding that balance. All of the features you want in goggles are included: anti-fog, anti-scratch, a wide field of view, and easy-to-change lenses. In their unique system, all you have to do is rotate the left and right mounts 90° clockwise to remove the lens from the frame. All of the lenses come in a variety of colors to match the goggle straps, and the goggles pair seamlessly with the 509 helmets for a tight and secure fit.
Price: $159.88-$204.88
Tusk is no stranger to developing quality, high-performance tires for UTVs and ATVs. Their Terrabites are DOT compliant with a truck style tread pattern, their Trilobites are all-terrain performers with the durability to match, and now, the Tusk Megabite Radial Tires have burst onto the scene. The Megabites were made to be the ultimate soft/intermediate tire. With an 8-ply construction, an aggressive spread-out tread design that is designed to bite into the loose soil, reinforced stepped side walls, and a rounded shoulder-block profile, the tires were built to adapt to the rough and unpredictable off-road terrain. It's another Tusk tire you can count on at an unmatched price.
Tell Us What You Think
Which one of these new products is your favorite? Which one are you going to be picking up next? Or do you already have some of the items on this list? Leave us a comment below.