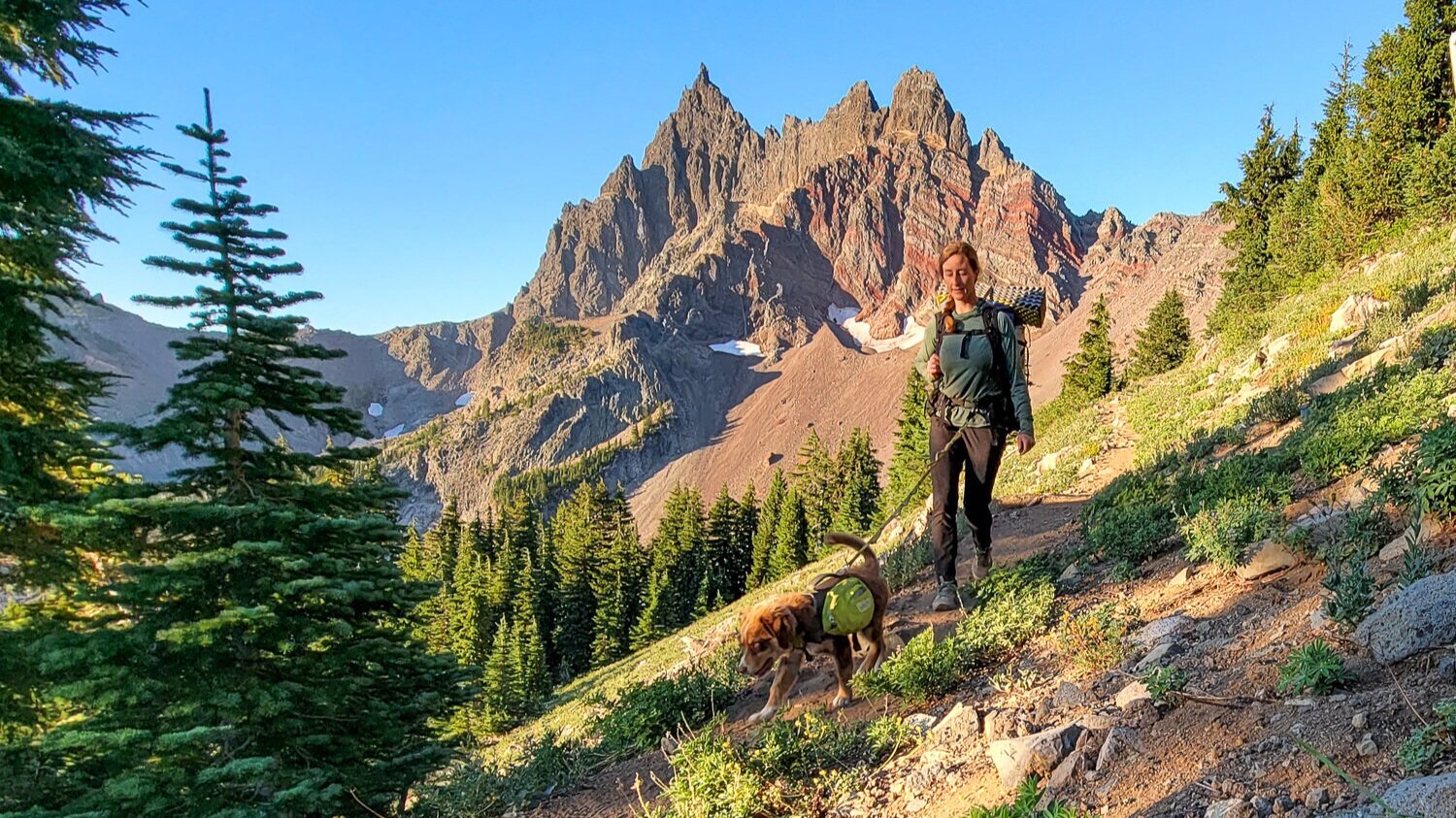 Three Fingered Jack Loop Backpacking Guide — CleverHiker
This moderately easy and short loop route around Three Fingered Jack offers nearly unending mountain and lake views. You'll not only get up close and personal with craggy Three Fingered Jack as you circumnavigate the peak, but you'll also catch glimpses of the surrounding Cascade Range volcanoes around every corner. Over half of the route coincides with the Pacific Crest National Scenic Trail, which tends to be well-graded and maintained. And since it's less than 24 miles, this trip is doable in just a couple of days. 
The majority of the trail traverses land that was ravaged by the B&B Complex Wildfire in 2005. The lack of tree cover lends itself to intense exposure at times, but the stands of white ghost trees are eerie and strikingly beautiful in their own right. The openness due to the lack of brush also makes it possible to see distant views of Mt. Washington, Jefferson, and the Three Sisters for much of the way.