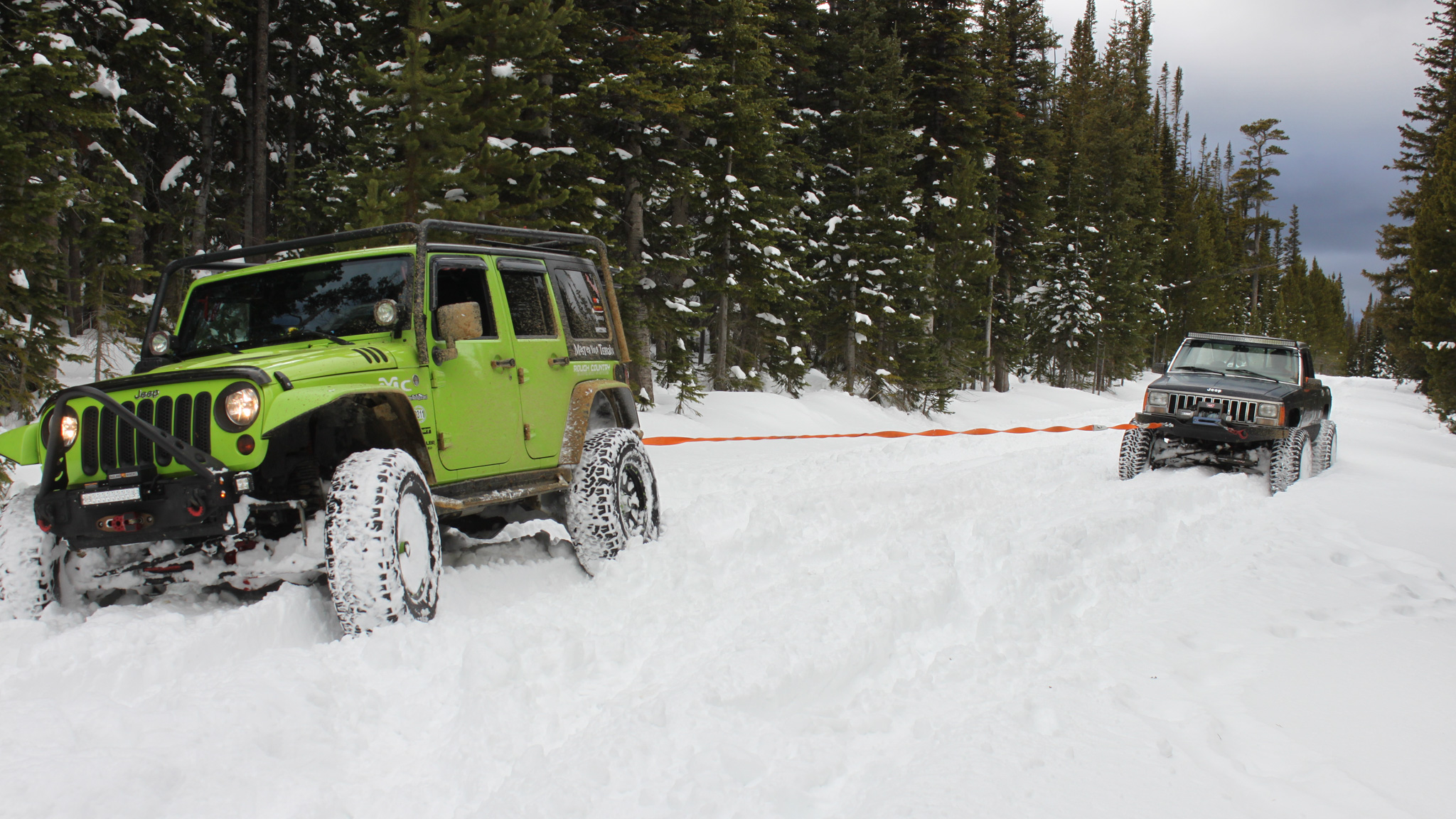 See how these Jeeps handle deep Wyoming snow
As the seasons change and the snow begins to fly, the Rough Country 4-Wheelers off-road clubs prepare for winter. However, they aren't preparing to shut down their Jeeps until spring, but they are getting ready for another off-road favorite activity – snow bashing.
We caught up with the club outside of Laramie, Wyoming to learn what snow bashing is all about. It turns out it isn't about driving through an unplowed snow-covered trip, instead it is about working together and enjoying the outdoors even when the landscape is covered in snow.
Starting at a parking area in the Medicine Bow National Forest, the Jeep club members climbed upwards, following old hunting trails, hoping to reach 30+ inches of fresh powder. Foot buried on the accelerator sending rooster tails of snow flying, we climbed higher finding deeper snow getting stuck along the way as well as seeing some incredible views. While rock crawling and playing in the sand are a lot of fun, snow bashing could be one of our favorite Jeep activities, especially when several feet of snow make it the only option! Enjoy the photos.