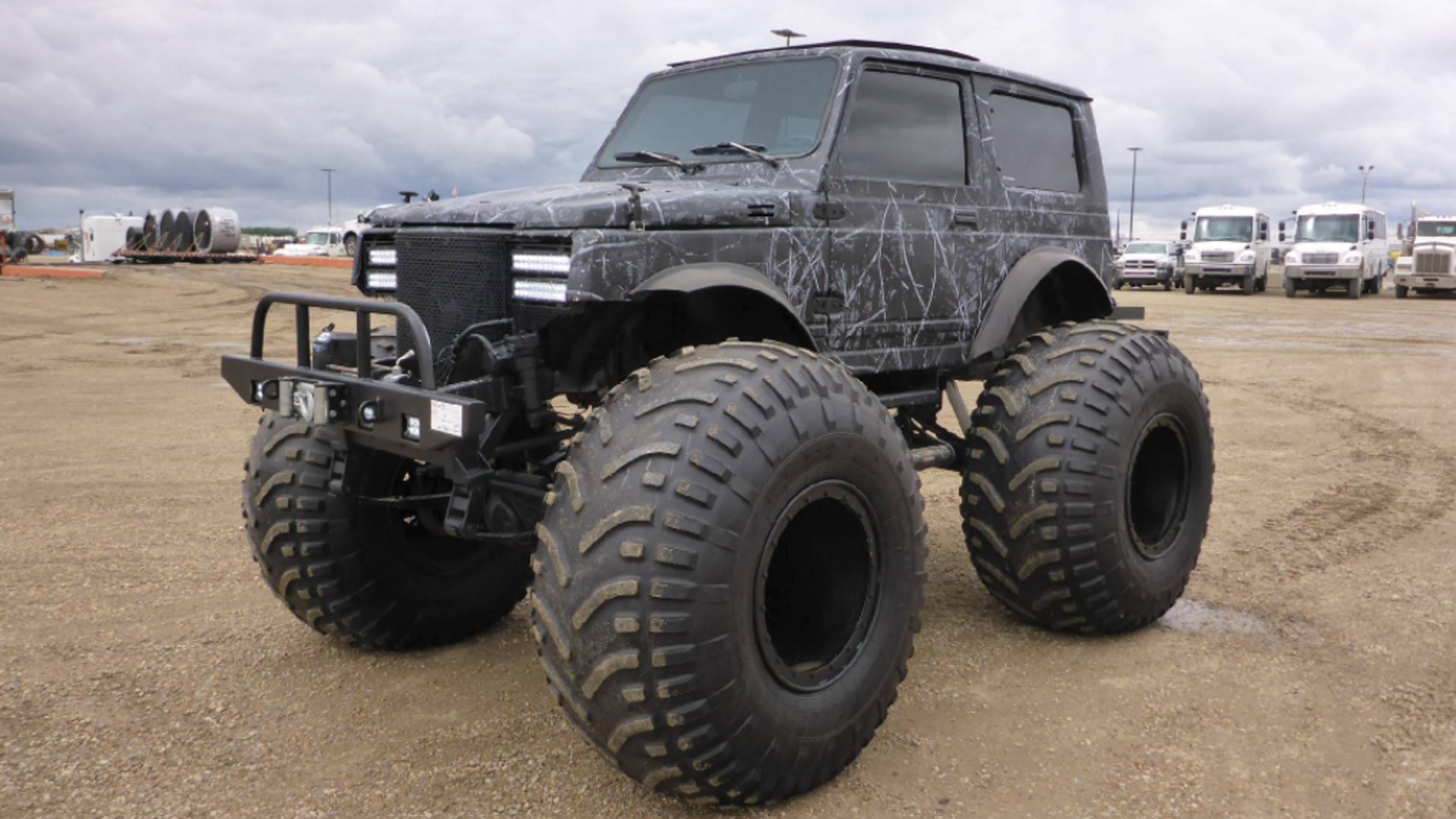 Monster 1985 Suzuki Samurai on 51s For Sale!
In case you are in the market for a 1985 Suzuki Samurai on 51-inch monster tires, this is your lucky day—because there's one up for auction. Here's the rundown:
Engine: 1.6L 8-valve Suzuki
We're fairly certain the Samurai has over 66k kilometers on the clock. Power is dumped into the 5-speed manual transmission and is split up by a Suzuki T-case with a 6.5:1 reduction ratio. Yes, the transfer case is twin-sticked for ultra-creepy-crawly control.
Both axles have been trussed and there's an Eaton Detroit locker in the front with a spool locking the rear. Gears? Those are 5.71s.
Tires: 51-inch Stone Tusk Muskeg Munchers
The 1985 Samurai rides, or floats, on 51-inch tires specifically designed to traverse snow, insane mud, or muskeg. Look it up. These rubbers mean business, just not on the highway.
You get winches on the front and back, new bucket seats, Pro Comp shocks, high-angle driveshafts, a slew of engine upgrades, and a dual battery setup, just to name a few items.
Click ANY IMAGE for a FULL GALLERY of the 1985 Samurai!
The 1985 Suzuki Samurai is up for auction HERE.