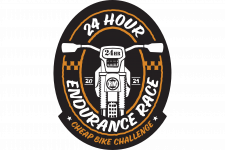 Glen Helen 24-Hour Endurance Race – Cheap Bike Challenge – RM Rider Exchange
Watch The Series:
24 hours of tradition, speed, and clapped-out motorcycles – this is the Glen Helen 24-Hour Endurance Race, Rocky Mountain ATV/MC style.
In our newest cheap bike challenge, we're testing if $1,500 motorcycles can make it 24 hours straight. The 24-Hour Endurance Race at Glen Helen was the perfect backdrop for our new series. Situated on a mountain side and maintained as one of the premiere motocross tracks in the nation, Glen Helen is host to one of the toughest and longest races in the industry. We've already survived some pretty crazy challenges, so what's one more?
True to the format of our previous challenges, there are a few rules for the 24-hour race:
Each team gets two bikes – one main and one backup
Each bike may cost no more than $1,500, respectively
Each bike must be a 1995 model or older
That's another facet of this new challenge – this race will be completed in two teams. To make things even more interesting, we asked some of our friends to join our teams.
On Team Rad Dragon, we have:
Chase "The Face"
Eric, head of our R&D department at RMATVMC
AJ Catanzaro, impressive professional Supercross racer and head of The Moto Academy
Kyle Brothersen, talented rider and owner of the extremely popular Dirt Bike Channel on YouTube
On Team Hurricane, we have:
Wes, head of our video department at RMATVMC
Charles, video mechanic extraordinaire at RMATVMC
Aden Keefer, son of the legendary Kris Keefer and contributor on Keefer Inc. Testing
Gabe, long-time friend and incredible reviewer and tester at Torture Test Magazine
Given the intensity of the race and talent on our teams, this is quite likely our most ambitious challenge yet. All four episodes are live and included below.