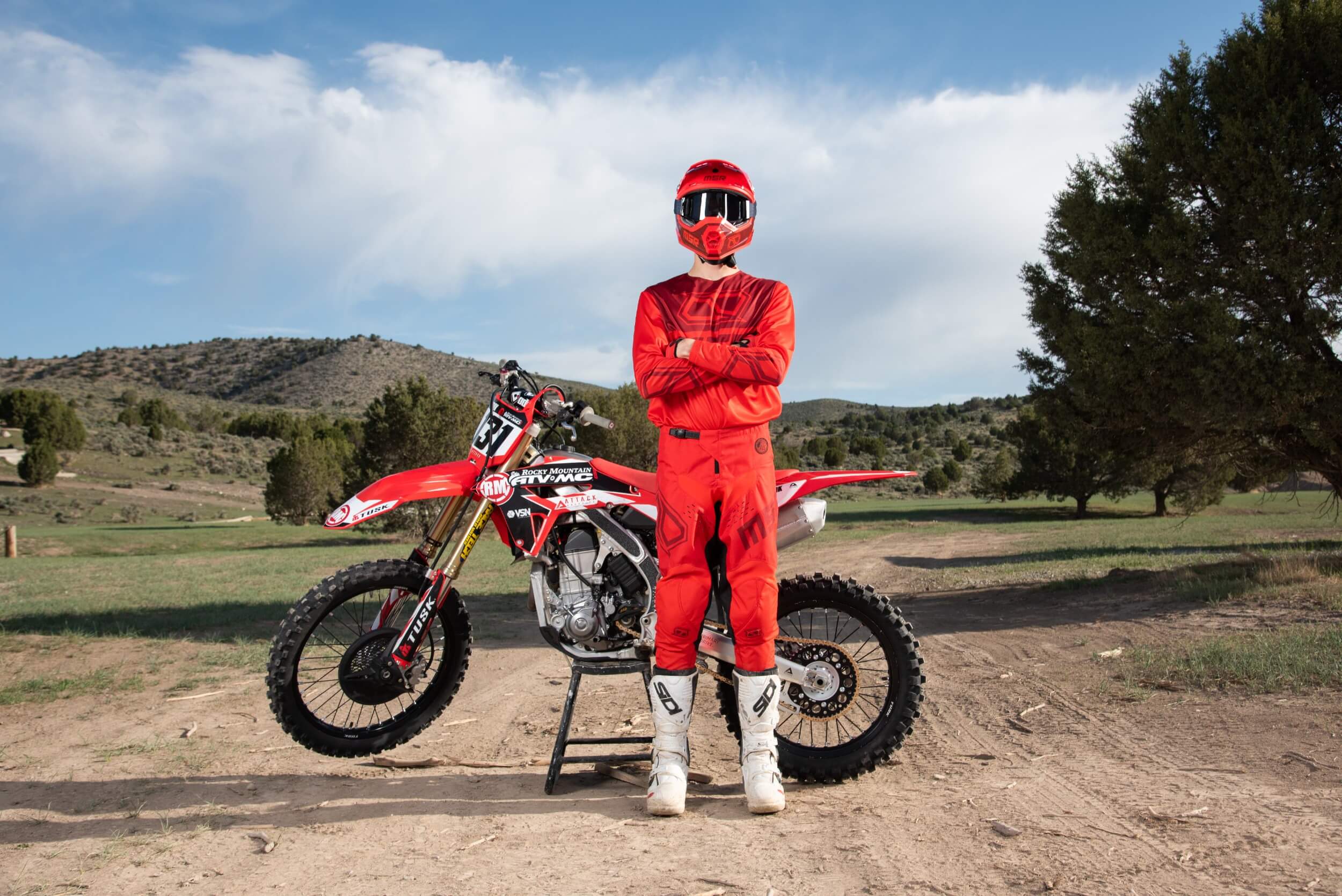 Gearing Up: New to the RMATVMC Website for June 2021 – RM Rider Exchange
Week in and week out, there are always new products hitting the RockyMountainATVMC.com website. We take pride in everything that we stock, but sometimes some new, exciting, ingenious, or just plain cool products get lost in the mix. So, here are some of the parts and accessories that you might've missed from last month.
Price: $47.88 and $115.88
Dune season is upon us, and one of the accessories you can't go without is not as fun as you'd expect, but still incredibly useful – a spare belt. When you're riding hard in the dunes or even on the trail, especially in these hot summer months, the combination of power and heat can be too much for one belt to handle. Trust us when we say, you do not want something as simple as a belt ruining your day of riding – avoid it by carrying a spare in your rig. In anticipation of this common problem, we've released two new Tusk options just in time for the summer riding season.
The Tusk Revolution CVT Belt performs on a budget. Under $50, the belt is still constructed with high tensile aramid fibers and boasts optimal temperature resistance. For a more premium option, the Tusk Pro Torque CVT Belt is also newly available. This belt was designed to contend with the other top-of-the-line belts on the market while still maintaining an affordable price tag. All of those premium features like withstanding varying torque loads, maximum tensile strength aramid cords, and resistance to high operating temperatures are included. Whichever one you choose, both will come with the peace of mind that your ride won't be cut short on account of a broken belt.
Tusk UTV Belts
Tusk Revolution CVT Belt
Tusk Pro Torque CVT Belt
Price: $13.99
When someone brings up adventure motorcycle gear, the bigger items likely come to mind first. Jackets, pants, and helmets are all key, but the smaller stuff deserves some credit and attention, too. You could have the best boots on the market, but if you have a stuffy, sweaty, or rough pair of socks, you might not be able to appreciate those boots fully.
We know a little something about adventure riding, so we also know what a good pair of ADV socks feels like. These MSR Antimicrobial socks certainly hit that mark. The Merino wool is what takes these socks to the next level in comfort and function. Paired with a nylon blend, the Merino wool makes the socks plush, moisture wicking, and transitional for all seasons and temperatures. Plus, the antimicrobial blend keeps them from smelling after a long day of riding. All things considered and for under $15, these socks are a small investment that make a big difference.
Price: $44.99
When new machines become available, our R&D department gets to work on creating mindful, convenient additions that can elevate your riding experience in that machine. That's how the Tusk Can-Am X3 Grab Handle Kit was created. If you've ever ridden in an X3, then you'd know how low that UTV sits to the ground. This handle makes it easier to get in and out of the machine, as well as stay inside it during a high-speed ride. Sold in pairs, the grab handle kit installs on both sides to give you the perfect place to grab, whatever the reason. Compared to other grab handles, this one is affordable, high-quality, and stylish with an anodized black finish on its billet aluminum construction.
Price: $799.99
On all of our off-road rides, one of our must-have accessories is a GPS system. With today's advancing technology, there are many of these systems becoming readily available, meaning you can customize your setup to your own riding needs. One of the newest systems released is the Garmin Tread Navigator, a 5.5" touchscreen that comes ready to be mounted to your machine.
When it comes to having a GPS, there really are countless benefits. This specific model comes preloaded with topographic and street maps of the entire North American continent, including Forest Service roads and satellite imagery. The device can be paired to a smartphone app as well, making it easy for you to see your routes and tracks on multiple devices. Group communication is handled through the Group Ride Radio function, allowing you to talk to and track up to 20 riders also using a Tread navigator. Plus, with the subscription service through Garmin, you can have access to their inReach satellite, meaning you can message, use the interactive SOS feature, and access live weather information.
GPS devices are often an investment, but they pay off in safety, peace of mind, and never-ending adventures.
Price: $101.97
It's hard to believe that we're already halfway through 2021, and yet, the 2021.5 MSR Axis lineup is here. These half-year releases never disappoint, and MSR came to the plate with a lot of improvements this time around.
For 2021.5, several functional changes were made to the MSR jerseys. In rider feedback and customer reviews, many pointed out that the fabric was not very breathable, nor durable as it was prone to snagging. MSR clearly listened, because the jersey features an updated polyester blend that is both more breathable and more resistant to catching. Additionally, the jersey features a slim, yet athletic fit, meaning it fits well without a roost deflector but could accommodate one if that's your preference.
The pants carry similar changes made to the jersey, including updated fabric and fit. The majority of the pants are comprised of 600D fabric, except for the inside of the knees. In that high-contact area, 900D fabric reinforces and protects. Over the knees and at the seat of the pant, spandex improves flexibility and contributes to the overall athletic fit of the pants. Much like with a roost deflector under the jersey, there is room here for knee braces or knee guards without sacrificing the look or feel of the pants.
A lot of riders here prefer a thinner glove that provides a lot of feel in the palm, and the new MSR gloves offer just that. Made from a spandex fabric with a synthetic leather palm, the gloves are breathable, lightweight, and comfortable.
Tell Us What You Think
Which one of these new products is your favorite? Which one are you going to be picking up next? Or do you already have some of the items on this list? Leave us a comment below.