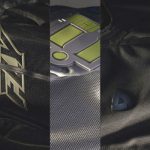 Best Mesh Motorcycle Jackets of 2018
Mesh jackets make riding in the sweltering summer months bearable. And increasingly, manufacturers are developing and releasing more sophisticated and protective mesh garments so you don't have to worry (as much) about sacrificing safety for comfort.
That being said, there's still plenty of lightweight, affordable options to be had as well. The world is your oyster, in other words.
So where to start? Well, some of the new releases for 2018 were particularly nice so we went ahead and chose the best five from the current year, picking standout items at different price points to make your search a little easier.
Before we get into the meat and potatoes, there are a few details to consider when you're looking for a new mesh motorcycle jacket.
Like just about anything, price is reflective of a degree of quality. I'm not saying an inexpensive jacket isn't good, but paying a bit more can yield a big difference in things like abrasion resistance and impact protection, two things that are vital to an effective motorcycle jacket.
Also, mesh is a catch-all term. There's lots of different types of mesh out there, as is clear among the five jackets we've chosen. This relates back to the price/quality relationship above, but generally spending a bit more will get you mesh that's more robust and protective.
Many mesh jackets will come with some type of removable liner. They're largely meant to be a barrier against wind if temps are cooler, but some will go the extra mile and provide legitimate protection against water/rain too.
It's also good to note the type of fitment adjustment available. Lots of the more affordable mesh jackets out there are made from pretty soft material. That can lead to a looser fit at the arms, which can in turn allow the elbow pads to shift around easily. You'll want some way to cinch up the arms to make sure armor stays in place when you need it most.
After taking note of some of these details, you're likely to find exactly what you're looking for in a mesh jacket. So without further ado, here's our picks.
This is the prototypical mesh motorcycle jacket, to my mind. The bulk of the shell is soft, wide-weave mesh with more abrasion resistant material used at the shoulders and elbows/forearms. Inside is a finer, permanent mesh lining so nothing comes between you and the breeze. Beyond that it's the basics, two hand warmer pockets, Velcro cuffs, an interior pocket, forearm button snap adjusters, shoulder and elbow armor and some reflective accents. There's no removable liner, so it's going to be most useful in those really hot summer months. What's great about this jacket is how light it feels on. I hardly notice it. It's really affordable too, which is appealing for the fact that this is going to be somewhat seasonally limited. The main drawback is the level of abrasion resistance of the mesh, which isn't going to be much. That being said, it makes the cut for the fact that it's a fantastic price, fit is true to size and comfortable. If you're looking for the most airflow possible, you're not going to find much better than the Flux Air.
Hop up the price ladder a bit and you get our next pick, the Icon Mesh AF jacket. This is a prime example of a jacket that maintains the simplicity of something like the Flux Air, but provides a higher degree of both abrasion and impact protection. It's got the wide-weave mesh that will allow lots of air through, but the Iron Weave Mesh material feels much more durable than the Fly Street pick. The textile reinforcements at the shoulders and elbows/forearms inspire a bit more confidence too. You even get a little bit of extra padding in the forearms. The taller back portion of the collar provides a nice bit of additional coverage also. I appreciate the dual arm adjusters, both of them pull straps instead of buttons, providing a wider range of fitment options. There's no removable liner inside, but there is D3O impact protectors in the elbows, shoulders and back. Fit is true to size, though the sturdier materials used in construction make it a little less comfortable than the Flux Air. It's still an all-day wearable jacket though. We include the Mesh AF for the fact that it's a straightforward, stripped down mesh jacket but has the full suite of D3O armor and utilizes durable materials in the construction of its chassis. Plus it won't break the bank.
Alpinestars developed a new mesh design and it's the highlight feature of the new Wake Air jacket. It's a dual mesh set-up, with wide weave on the exterior and a tighter weave beneath that. These are sizable panels on the torso and arms, so you're still going to get loads of airflow, but it steps up the protective factor quite a bit when compared to the Mesh AF or Flux Air. It's hardy material, too. Inside is a fixed mesh lining, and like the previous two selections, there's no removable liner system included with the Wake Air. Impact protection is Alpinestars Bio Air armor in the shoulders and elbows, but you also get a foam back and chest pad. Considering how light even this mesh jacket is compared to a leather or textile piece, that bit of foam in the chest, especially, will be nice when you're getting pelted by bugs or the occasional rock out on the road. Both can be upgraded to Nucleon protectors also. There's plenty of fitment adjustment options, pockets and reflective accents too. This is a well-conceived mesh jacket from a top-tier brand just under $200 bucks. Hard to go wrong with that, which is why it makes the cut as one of the best.
I really like the REV'IT! Traction. In fact, among the five we've picked, this one's my favorite. It's sort of an outlier, an oddball in that it doesn't pack big mesh panels in certain areas. Rather, it's entire exterior chassis is made from a soft, PWR|mesh that's abrasion resistant and highly breathable. There's Seesmart protectors in the elbows and shoulders, CE-level 1 armor that's flexible and form fitting. You also get external TPU guards on the shoulders too. And if you want to maximize protection you can pick up a Seesoft CE Level-2 back protector and install it in the jacket, though this piece is sold separately. Unlike the other four choices in this list, the Traction also comes with a full sleeve, waterproof hydratex|G-liner inside that's removable. This extends the range of the jacket across at least three seasons. Fit is true to size and really comfortable, thanks to the build of the exterior and touches like knitted cuffs and collar. You also get some pockets inside and out along with fit adjustment tabs on the arms. It's in the premium price range for a mesh jacket, but you get a really versatile, comfortable piece that looks stylish and unique. Definitely worth the investment.
At the top of the heap price wise is the Klim Induction jacket. This incredibly durable piece promises to push as much air as any of the jackets we've included and the Klim Karbonite mesh material is the most heavy-duty of the bunch. Its a wide weave design for maximum breathability and is touted to be highly abrasion and tear resistant. The mesh panels are joined to the 840D material used in abrasion zones, like the shoulders and elbows, with Klim rhino-stitch technology, enhancing the tear resistance further at the seams. Then for impact protection, you get D3O Evo XT armor in the shoulders and elbows along with a full D3O level 1 back pad. There's fitment adjustment straps on the forearms, four exterior pockets and an inner chest pocket, stretch material inside the elbows, lots of 3M Scotchlite reflective accents and fleece lining the collar for improved comfort. There's no removable liner inside, but there is a permanent moisture wicking mesh lining inside, along with Klimatek cooling stretch mesh to house the shoulder and elbow armor. The Induction is CE-certified also. It's a pricey option, but the level of protection afforded by the Induction is unmatched by most mesh jackets on the market.