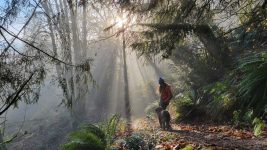 30 Great Deals at REI's Gear Up Get Out Sale 2022 — CleverHiker
REI shuts their doors every year on Black Friday to encourage everyone to #optoutside, but first they're having their annual Gear Up Get Out sale from Nov. 11-21. Whether you're getting a head start on holiday shopping or treating yourself to something nice, this is a great time to snag outdoor gear at deep discounts. 
REI Members have access to some exclusive sale items and they get 20% off one full-price item and one REI Outlet item using coupon code GEARUP22. If you're not a member yet, you can join now to enjoy these benefits. It's only $30 for a lifetime membership, and the savings cover that cost quickly.
We scoured the sale and put together this list of the deals we're most excited about. Trust us, you won't want to miss this one!