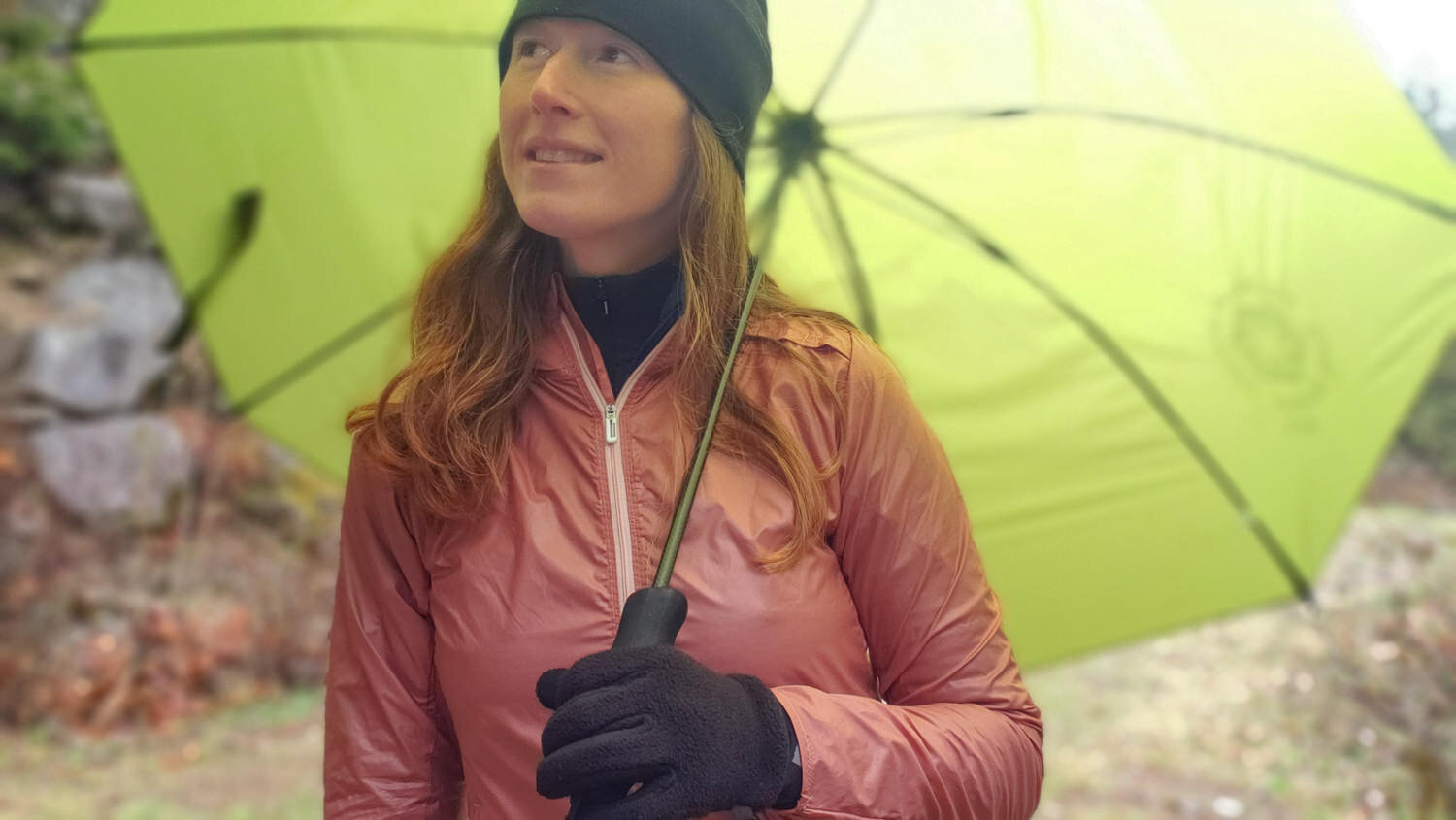 Six Moon Designs Rain Walker SUL Umbrella Review — CleverHiker
EXCELLENT COVERAGE – There are mini hiking umbrellas on the market, but in general, the more coverage the better when you're trying to stay dry or out of the sun. A full-length handle is also much more comfortable to hold for extended periods. The Rain Walker is full-size, with a diameter of 37 inches, and it covers an area of 7.5 square feet. That's enough area to fully shelter one hiker and their backpack from blazing sun or relentless rain.
COMFORTABLE TO HOLD – In addition to being ultralight and easy to support with your arm, the Rain Walker's EVA foam handle is comfortable to hold in your hand for long periods. The handle material is smooth, easy to grip, and it doesn't absorb water if it gets wet. You can attach the Rain Walker umbrella to your shoulder strap for hands-free trekking, but we generally find that it's more convenient to hold it so that we can adjust it as the angle of the sun or wind changes.