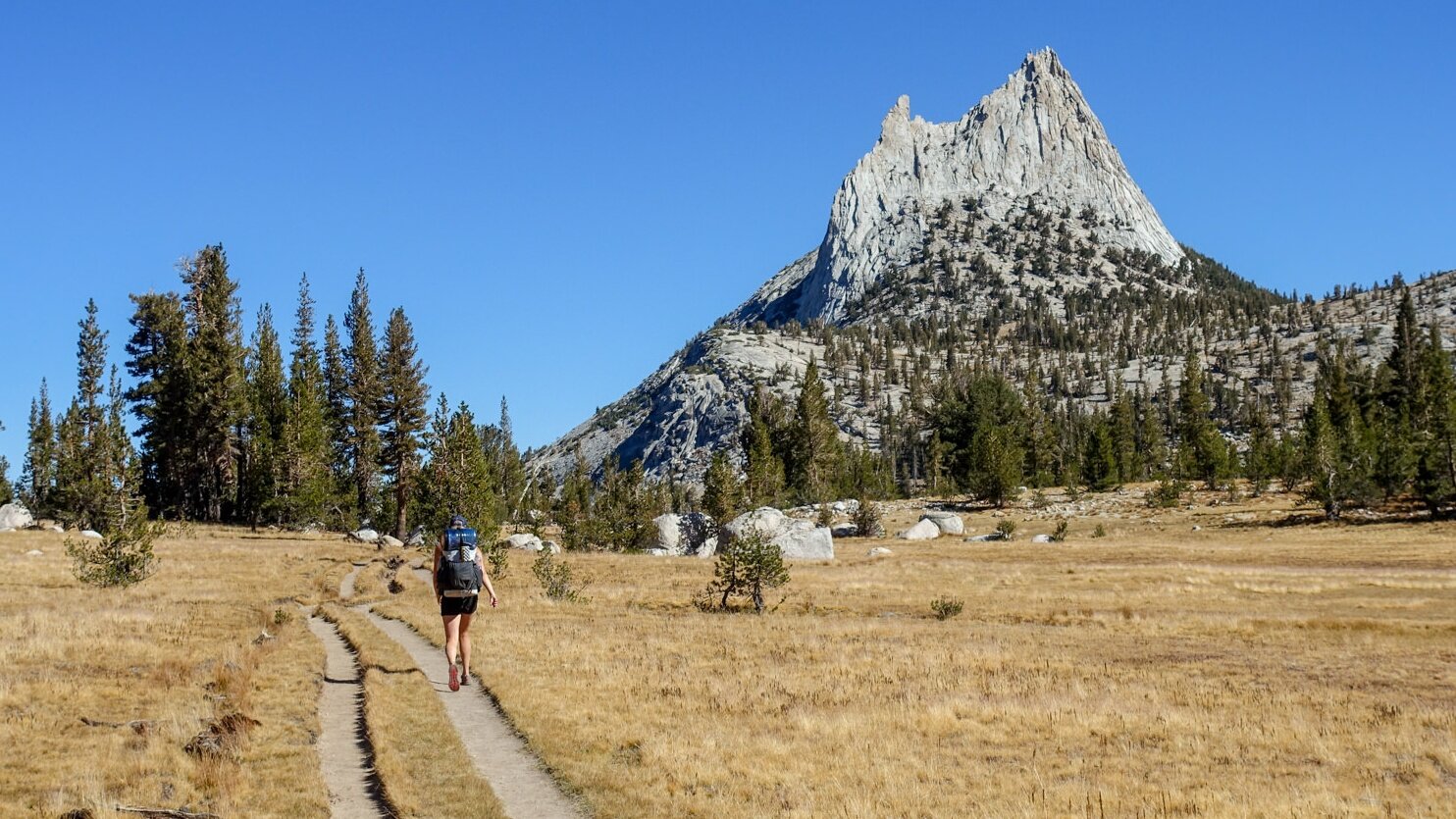 25 Great Deals at REI's Gear Up Get Out Sale
Holiday season is coming and REI will be closing its doors again on Black Friday and encouraging everyone to #optoutside with them. But first they're having their annual Gear Up Get Out sale from Nov. 13-23. This is a great time to snag winter gear and camping gear at deep discounts for you or for friends and loved ones on your gifting list. Members can also receive 20% off one full-price item and 20% off one REI Outlet item using code GEARUP2020.
Whether you're getting a head start on holiday shopping for your favorite outdoors person or treating yourself to something nice, you won't want to miss this one! We scoured the sale and put together this list of the deals we're most excited about.
---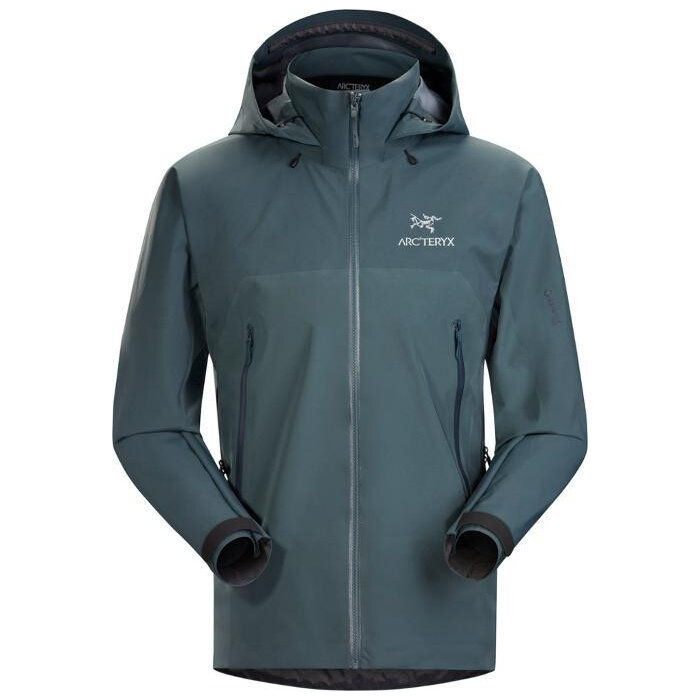 Arc'teryx is known for their unmatched quality in outdoor gear, but also for their high prices. This is the perfect time to get a great deal on the rugged Arc'teryx Beta AR, which we named the best heavy-duty rain jacket on our list of the Best Rain Jackets. We also really love the Atom LT Insulated Hoodie and the Kyanite Hoodie for around town.
---
We're big Patagonia fans, and right now some of their most popular jackets are on deep discount. For moderate climates and summer hiking, the Nanopuff is light and packable. For stylin' around town, the Down Sweater Jacket is one of our all-time faves. If you're into a more casual look, we recommend the Better Sweater.
---
The warmth-to-weight ratio of REI's Magma Down Hoodie (men's and women's) is fantastic. This jacket is stylish, comfortable, highly compressible, and it conveniently packs down into its own pocket. And at 50% off the retail price, this is one of the best deals in the entire Gear Up Get Out sale. The Magma is the the best value jacket on our Best Down Jackets list.
---
The REI 650 Down Jacket is a great option for lightweight adventurers on a budget. It's made with lower-fill-power down, which means it's not quite as technical and efficient as more expensive jackets, but for the price, we're pretty happy with its performance. The 650 Down is our favorite budget-friendly ultralight jacket on our Best Down Jackets list.
---
We absolutely love the Patagonia Houdini Jacket (men's & women's). This jacket is so light and packable, that we almost always have ours with us when we're out and about. The Houdini is great for keeping toasty on cold, windy days and can also be used to keep dry during a light drizzle.
---
Oboz is known for their premium insoles that provide unrivaled support, and now's your chance to snag a pair of their Bridgers or Sawtooths at a great price. The Sawtooth II Low BDry are our favorite women's shoes for hiking on rugged terrain and the Bridgers can be found on our lists of the Best Hiking Boots for Women and Best Winter Boots for Men and Women.
---
With excellent traction and a stable, supportive build, the Salomon XA Pro 3D V8 (men's & women's) are great for running and hiking over tricky terrain. The quality build of these shoes will keep you on trail for hundreds of miles, and they're great for those looking for a less bulky shoe for rugged hikes and runs. Check them out on our Best Trail Running Shoes for Men and Women and Best Hiking Shoes for Men and Women lists.
---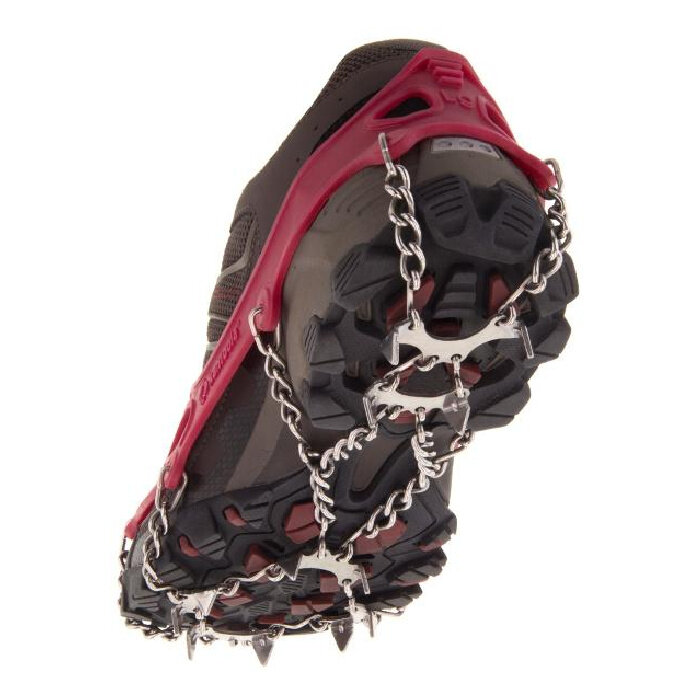 Winter is coming! Whether you need traction devices for hiking, commuting, or for just taking the trash can down the driveway, Kahtoola has you covered. Their Microspikes are our favorite lightweight solution for casual hikes when ice might be present and the Nanospikes are perfect for around town.
---
It's getting chillier outside, so we've swapped our shorts for hiking pants. PrAna makes a lot of great pants, but our favorites are the super comfy Stretch Zions for men and the ultra durable Halle Pants for women. Both rank highly on our Best Hiking Pants for Men and Women lists.
---
REI offers their popular Sahara pants in men's Convertible and women's Convertible. They're a light and breathable pair of performance pants with pockets galore. The Saharas are top picks on our Best Hiking Pants for Men and Women lists.
---
Base layers are awesome for adding a ton of warmth to your clothing system without adding much weight. We've been using REI's Midweight Base Layers on backpacking trips for years. We're partial to the Long Sleeve Crew Top (view women's) and Base Layer Bottoms (view women's), but REI makes a wide variety of styles to suit your taste. For more info on creating an effective backpacking clothing system, visit our Hiking Clothing 101 post.
---
From gloves, to hats, to base layers, and undies – Smartwool products are high-quality and dependable. There's a lot to choose from in their exceptional line-up of clothing and accessories, but our favorites are their PhD Outdoor Light Crew Socks, Liner Gloves, and their lightweight Merino 150 Base Layers.
---
If you're looking for a cute and comfy boot you can use for multiple purposes this winter, the Columbia Minx Shorty III is an excellent choice. They're plenty insulated and have a soft interior to keep your toes toasty when you're playing in the snow. Read more about why we named these shoes the best town-to-trail boot on our Women's Winter Boots list.
---
The Osprey Farpoint (men's sizes) and Fairview 40 (women's sizes) are comfortable and versatile bags with quality construction. These bags can be tailored to many different travel styles with the option to carry as a backpack, a briefcase, or a messenger bag. Learn more about the Farpoint and Fairview on our Best Travel Backpacks list.
---
The Deuter Aircontact Lite 50+10 (men's) and 45+10 SL (women's) have a large fit-range on the torso which makes it easy to dial in the perfect fit or to loan the pack out to friends. The removable lid converts into a daypack and is perfect for exploring side trails without needing to take your entire pack along. Because of its adaptability, we named it the best backpack with adjustable sizing on our Best Backpacking Packs list.
---
It's no secret that we love the NeoAir line of sleeping pads from Therm-a-Rest. You can usually find us snoozing on the Uberlite for summer adventures, the XLite for 3-season trips, and the XTherm for winter excursions. Head over to our Best Sleeping Pads guide to learn more about each of these pads.
---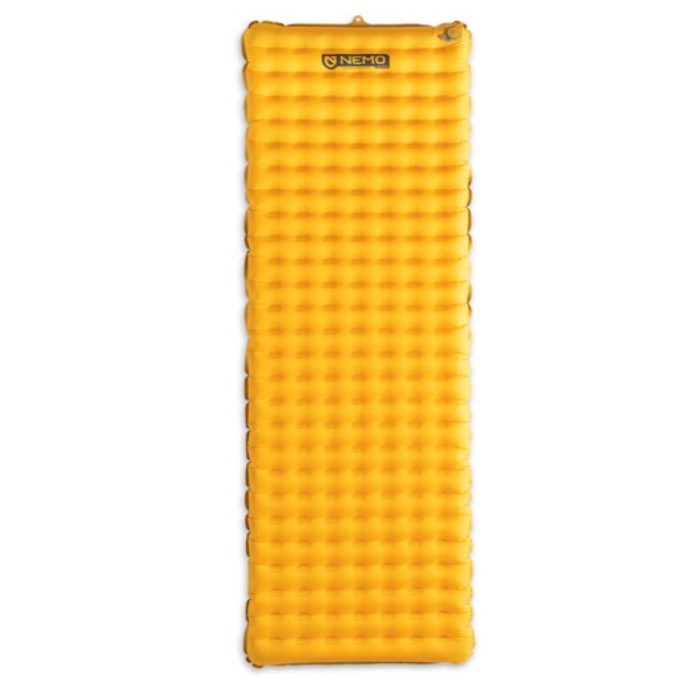 The NEMO Tensor Sleeping Pad is our go-to pad for back sleepers who prefer a rectangular shape. Though slightly heavier than the ultralight competition, they're some of the most comfortable and quietest pads on the market and they make our list of Best Sleeping Pads.
---
For the ultralight/budget backpacker who's hard on gear and doesn't want the possibility of a ruptured air pad, the NEMO Switchback Ultralight Sleeping Pad is a great option and is featured on our Best Sleeping Pads list. The Switchback offers slightly increased thickness and packs down a bit smaller than the main competitor, the Therm-a-Rest's Z Lite Sol.
---
The REI Camp Dreamer XL is an impressively thick, comfy, and easy to use camping mattress at an excellent price point. It makes sleeping outdoors feel lavish, while still being relatively lightweight and portable. For couples and those who prefer to sleep like a starfish, the Camp Dreamer also comes in a Double Size. Because it's similar in quality to many high-end camping mattresses but a lot more affordable, we named it the best value mattress on our Best Camping Mattress list.
---
If you're looking for a comfortable sleeping bag with a lot of space, the NEMO Disco 15 and Women's Disco 15 are a great option. Both make our Best Sleeping Bags list for their roomy comfort. NEMO also makes the Disco 30 and Women's Disco 30 for those who do most of their camping in summer. The Riff bags are more expensive, but they're made with higher-quality down and are a little lighter weight
---
The Nemo Fillo has been one of the most popular camping pillows on the market for many years, because its plush foam topper provides excellent support. It's a little heavy for long backpacking trips, but we love it for camping and travel. Check out our Best Pillows list to see how it compares to our other favorites.
---
NEMO's Stargaze Recliner Luxury Chair has been a favorite in the luxury camping chair category for years due to its exceptional comfort and uniqueness. All this luxury comes with a high price tag, though, so this is a great time to snag one at a discount. This chair is one of our favorites on our Best Camping Chairs list.
---
We love Solo Stove's innovative gasifier stoves and fire pits. They're efficient and just plain fun to use. The Lite and Campfire camp stoves work well for heating water and cooking on camping and backpacking trips and they provide nice ambience. Learn more about the Solo Stove Lite and Campfire on our Best Backpacking Stoves and Best Camping Stoves lists.
---
We love the convenience and speed of the Katadyn Steripen Ultra UV light purifier. When paired with a small-mouth, 1L plastic bottle (ex: Smartwater), the Ultra is just about the fastest and easiest water treatment method we've ever used. Check out our Best Water Filter guide for more info.
---
The lightweight (2 oz) and compact Katadyn BeFree Water Filter Bottle is a great tool for day hikes and quick backcountry trips. The soft bottles aren't super durable, so we don't take them on multi-day trips, but the BeFree is still a fast, compact, convenient, and ultralight filter that works well on the trail. It mates nicely with the more durable Hydrapak Flux Soft Bottle.
---
All of REI's trekking poles are on sale, so it's a great time to try poles for the first time or to replace your worn-out sticks. The Flash Carbon Trekking Poles are featured on our Best Trekking Poles list and are a great option for those looking to trim a few ounces without breaking the bank.
---
The Osprey Daylite is a simple, sleek, and affordable daypack that's great for short trips while carrying light loads. It comes in a wide range of colors and sizes and earned a spot on our Best Hiking Daypacks list.
---
The REI Packaway 24 Soft Cooler is our go-to cooler bag for lunches, day trips, potlucks, and everything in between. It converts from a tote to a cube-style bag with the click of two buckles, and it folds flat when not in use to save space. Because the Packaway Cooler is so affordable and versatile, we own it in multiple sizes and love them all. We also named it the best soft cooler on our Best Coolers list.
---
Garmin makes some of the coolest GPS watches on the market, and their latest Fenix 6 watches are the crown jewel of their lineup. We recommend going with the Fenix 6X Sapphire, because of its large, scratch-resistant display and its wide range of features. Now is the time to treat yourself to something really nice, or to snag this amazing deal for the techie outdoors person on your gifting list.
---
If you've been saving your lunch money for a personal locator beacon of your own, now's a great time to buy. The Garmin InReach Mini is a small and lightweight two-way communicator, GPS device, and emergency locator beacon all in one. We like carrying one for peace of mind on extended trips in the backcountry. If you prefer a full-size unit, the InReach Explorer is also on sale.
---
More Great Deals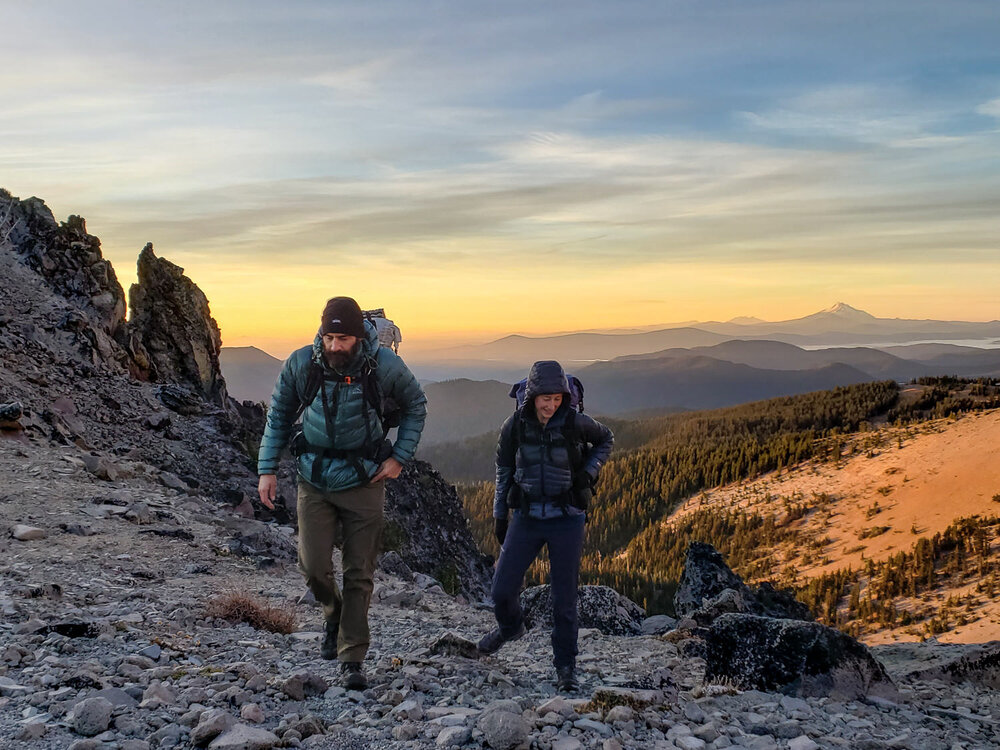 More Information
We hope this guide helps you find the perfect gear for your needs. If you have more questions or a suggestion, we'd love to hear from you! Sign up for our newsletter to stay updated on our latest posts then visit our Facebook page and Instagram to join the community conversation.
If you found this guide helpful, please share on social media and click the little heart button below to give us a digital high five! Also, be sure to check out our CleverHiker Gear Guide to see all of our top gear picks. Here are some popular resources from the CleverHiker Gear Guide:
Thanks for reading and happy trails!
---
---
Some of the links on this page are affiliate links, which means we may receive a modest commission if purchases are made through those links. This adds no cost to our readers and helps us keep our site up and running. Our reputation is our most important asset, which is why we only provide completely honest and unbiased recommendations.
---