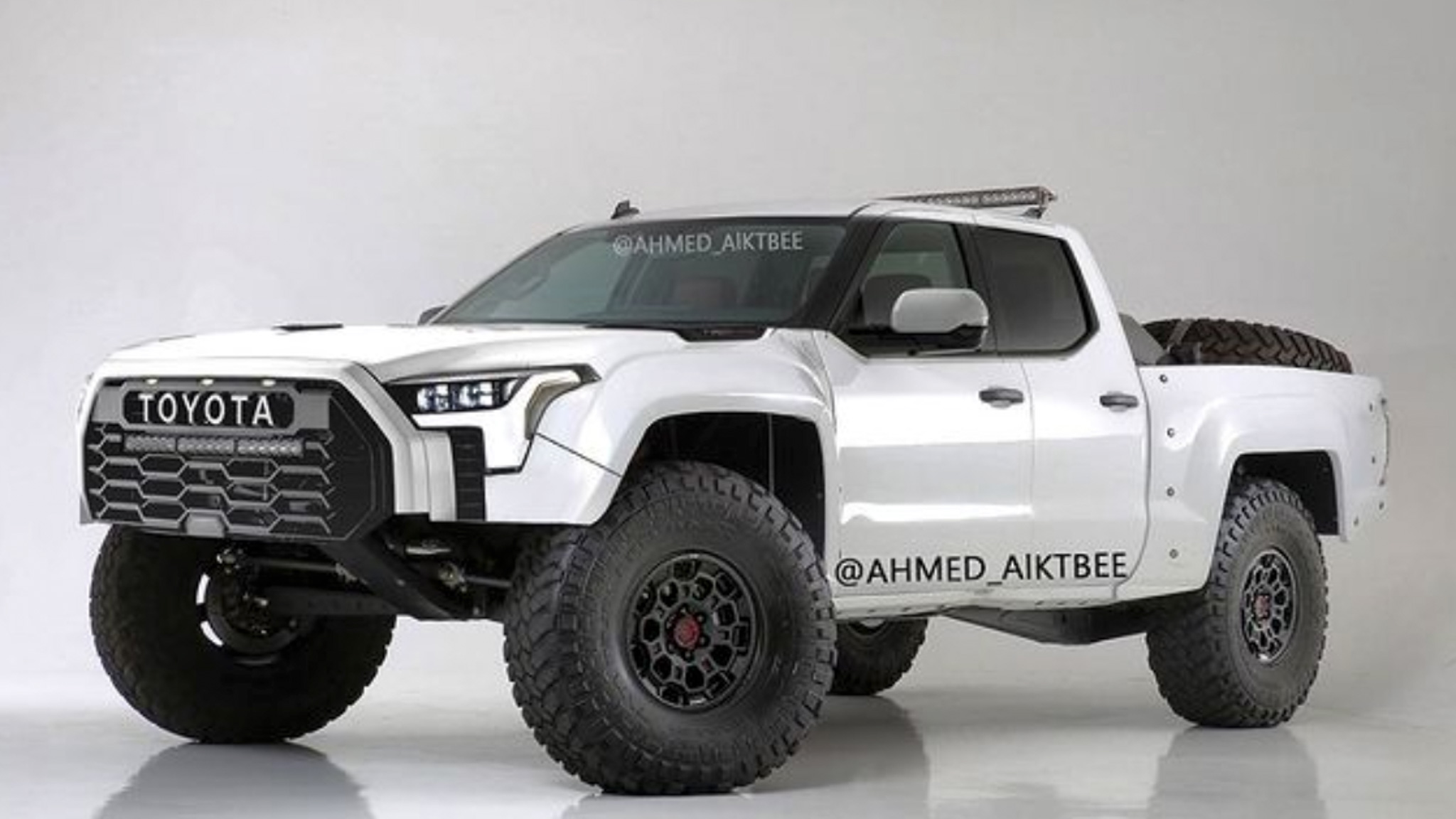 2022 Toyota Tundra Leaked, diesel dyno explosion, highway food spillage, and more!
Diesel Dyno Explosion!
The crew at Power Driven Diesel (PDD) is in for a full teardown and rebuild of its "Godfather" truck after the rig's 12-valve Cummins diesel engine exploded on the dyno during the 2021 Ultimate Callout Challenge Dyno Competition at Lucas Oil Raceway in Brownsburg, Indiana. After shifting into Fourth gear, the truck was under full power and pushing an estimated 250 pounds of boost. It was ripping through the pull nicely—until it wasn't. The truck allegedly made 2,369 hp and 3,039 lb-ft of torque before exploding. The impact blew the hood off and sent parts flying, including a piston that landed in front an onlooker in the stands. Fans were invited to gather and bring pieces of the engine to the PDD crew for autographs.
Have You Seen the Leaked 2022 Toyota Tundra?
Here's what we believe to be the 2022 Toyota Tundra, which has sparked some fun artistic renderings, like this one from Instagram user @ahmed_alktbee
Flammable Watermelons?
A melancholy situation unfolded on Utah's I-15 when a truck hauling uniquely flammable watermelons overturned and burst into flame.
"Sauce of the Trouble"
One lorry loaded with tomato puree crashed into another in eastern England. The paste-laden truck lost its load in the accident and spilled the red contents across the roadway, prompting an emergency resurfacing to repair the damage. One onlooker took to social media saying they "went pasta the accident," while another asked "was this the sauce of the traffic problems in Cambridge today?" Perhaps the truck trying to ketchup to another vehicle on the road. We'll see ourselves out.
Remember the Great Gas Shortage of 2021?
After a wave of panic swept the nation prompting many to panic-buy gasoline, the driver of this Hummer filled up several gas containers and stowed them in the trunk. The cause of the vehicle fire is still under investigation, but this is our friendly reminder to always safely store and transport your vehicle's spare fuel.