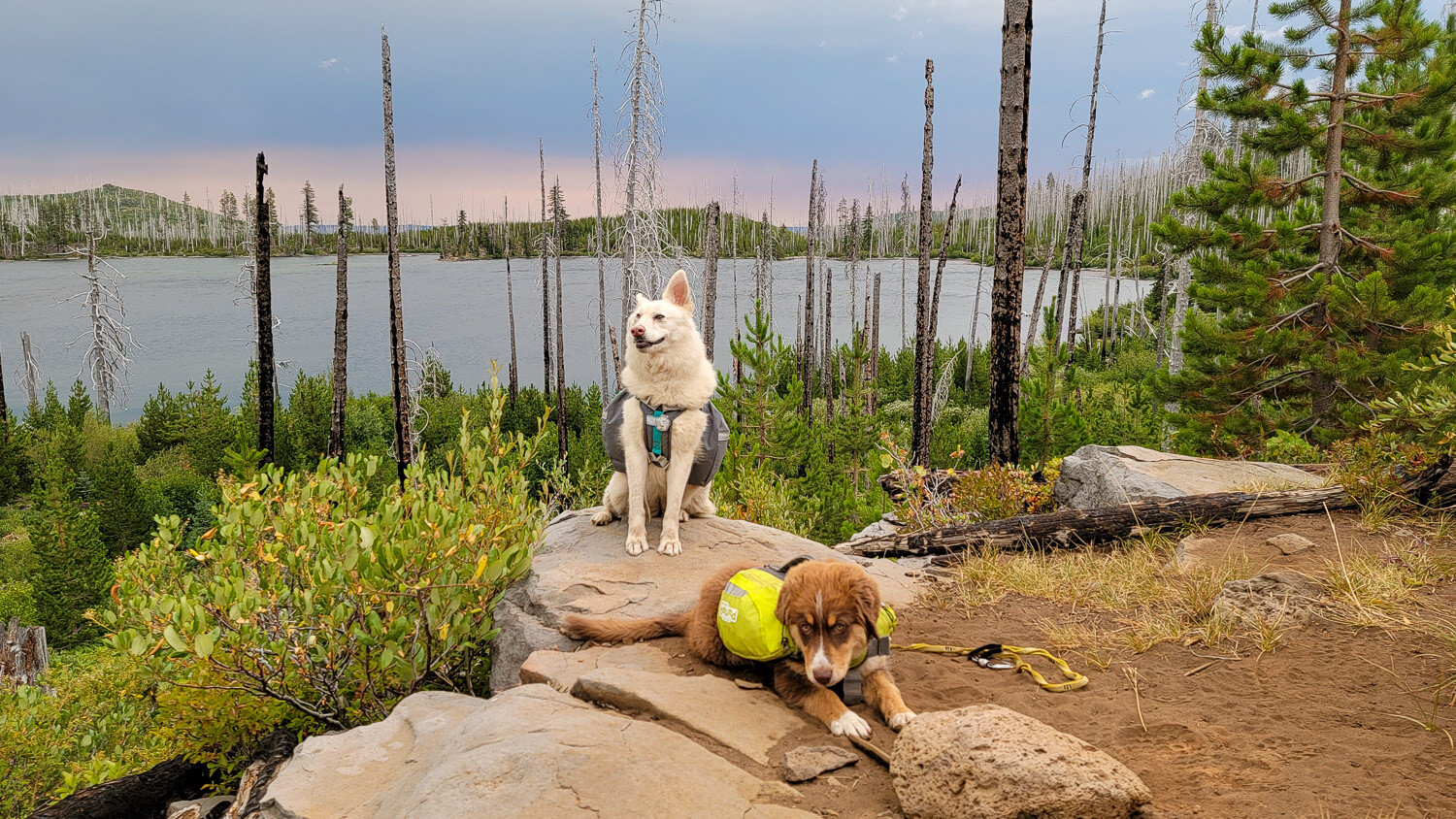 14 Tips for Hiking & Backpacking with a Dog — CleverHiker
Don't take your dog where it isn't allowed – Similar to the reasons an area may require you to keep your dog on leash, some outdoor spaces don't allow dogs at all. Never take your dog anywhere that they're prohibited or you could damage a sensitive area, disturb a protected species of wildlife, and/or end up with a fine to pay.
Do some training with your dog ahead of time – Before you head into the wilderness, work with your dog on basic commands. We recommend having your dog be proficient with come, leave it, sit, and stay. Good recall (come) is especially important if your dog is going to be off-leash at all so you can call them back if they wander a little too far from you or you need to leash them quickly. "Leave it" is also important so you can regain their attention if they're tempted to chase wildlife or nibble at something potentially dangerous. Remember to train for the situation in a controlled environment beforehand, not in the actual situation. When the time comes to put your dog's skills to the test on the trail, make sure you pack along plenty of training treats to reward good behavior.