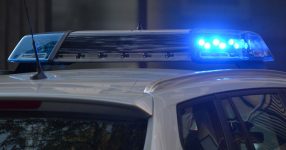 Lawless Democrat Policies Creating Perfect Storm of Chaos
Smash and Grab robberies are the latest trend in Democrat-sponsored lawlessness sweeping the country, as stores throughout the U.S. have been targeted by organized black gangs who have become increasingly brazen in their crimes. In under a minute, entire stores can be cleared out by dozens of thugs, who have zero moral qualms about running over any human being in their way.
Over the weekend, in Walnut Creek California, dozens of cars blocked off streets so approximately 80 armed thugs wearing ski masks could clear out an entire Nordstrom's. Witnesses say the large group raided the Bay Area store in under a minute. Employees were attacked by the gangs who punched and kicked them during the organized raid.
#Breaking About 25 cars just blocked the street and rushed into the Walnut Creek Nordstrom making off with goods before getting in cars snd speeding away. At least two people arrested at gunpoint. pic.twitter.com/AG3R94M9L3

— Jodi Hernandez (@JodiHernandezTV) November 21, 2021
Last Monday, with a mall full of shoppers in Concord, California, a pack of thugs terrorized shoppers and took over a Concord jewelry store.
UPDATE: @ConcordPD_CA release surveillance video of #smashandgrab heist at Sun Valley Mall https://t.co/c4gWNpswav pic.twitter.com/sddP8TmGTk

— KPIX 5 (@KPIXtv) November 16, 2021
In San Francisco, where the DA refuses to charge criminals, and has told the local police that they need to be more understanding of the minority communities who are ransacking stores across the city, scenes like this are now an almost daily occurrence.
YET ANOTHER #LouisVuitton looting video from this evening #SanFrancisco pic.twitter.com/q2aKhNDbtd

— Richie Greenberg (@richieSF2016) November 20, 2021
The Louis Vuitton in San Francisco union square just got emptied out 😳 pic.twitter.com/Imi6qbL0i1

— Yealenne (@Yealenne) November 20, 2021
So much crime and looting in SF, did we already forget Neiman Marcus was looted 4 months ago, one block over from last nights #LouisVuitton shop ?https://t.co/nHHd0i3eCj pic.twitter.com/a9P4MJt0Ip

— Richie Greenberg (@richieSF2016) November 21, 2021
Businesses throughout the city have reduced their hours or closed entirely because of the never-ending crimes. Walgreens has already closed at 17 of its 70 San Francisco stores because of constant shoplifting by thieves who waltz past security guards and sell the items outside the drugstore chain's doors. 
In Chicago, where there are more shootings every weekend than in the war fields of Afghanistan and Iraq, business owners are closing up shop because they can no longer afford to do business in a city that allows roving gangs of looters to attack businesses on a nightly basis.
3rd world madness in the failed state of Chicago as Louis Vuitton store looted for over 100k in a matter of seconds.

When the stores are empty it will be your house next.

Leave the cities & blue states – nowpic.twitter.com/583pPPGQbV

— Benny (@bennyjohnson) November 19, 2021
Coming to a city near you!
As I've pointed out in my book, The Ultimate Situational Survival Guide: Self-Reliance Strategies for a Dangerous World, and as we constantly warn our readers on OFFGRID Survival, these attacks are becoming an everyday occurrence in this country.
The Ghettoization of our culture and our country are the biggest threats we face! If you are not preparing for social unrest, YOU ARE NOT PREPARED!
We've started chronicling these types of attacks on our social unrest page. These are not isolated incidents, and they did not just start during the latest round of left-wing inspired rioting! We have been compiling these attacks our social unrest page and in our story last year about how these urban mob attacks happen on a daily basis.